Blog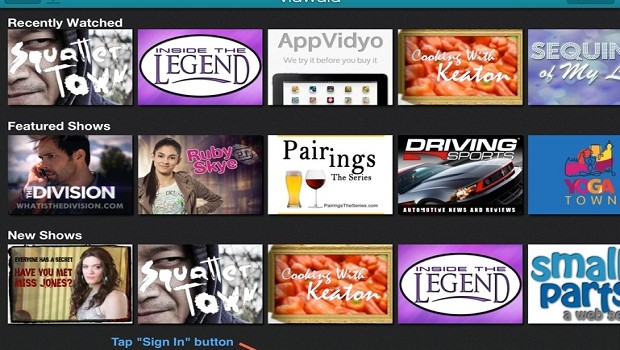 Published on February 1st, 2013 | by Devin
0
Watch Ruby Skye, P.I. on Vidwala, Win an Apple TV
Vidwala's "Share the Love" contest gives three lucky fans a chance to win Apple TVs.
Do you love Ruby Skye, P.I.? Well, now's your chance to prove it – and win an awesome prize on the side!
That's right – you can win an Apple TV, and have a great time doing it. Here's all you need to do to enter:
Download the Vidwala app on your iPad.
Watch all of the Ruby Skye, P.I. episodes in the app.
Repeat step two as many times as possible!
And that's it!
See, the folks over at Vidwala are holding a contest to see which of its web series can get the most unique views. The best part? They're offering up prizes to a few lucky fans of the winning show. So not only will you make sure that everybody knows that Ruby Skye, P.I. is your favourite web series around, you might just win an Apple TV, too. Sounds like a pretty good deal to me!
Here's the details:
All you have to do is jump on your iPad (or your friend's, or your brother's, or whoever you know who has one) and download the Vidwala app in the App Store. It's totally free, and a really awesome way to discover lots of new content for the web, all in one place. Then, all you need to do is sign in to the app by creating a user name and password and, voila! You're ready to start watching Ruby Skye, P.I.
The more views the show gets in the app, the better our chances are at winning the contest. And if we win, then three of you out there who watched the show will win Apple TVs. Sounds easy enough, right?
If you're looking for information, check out all the fine print for the contest right here.
Now, get watching!!