Because I Am A Girl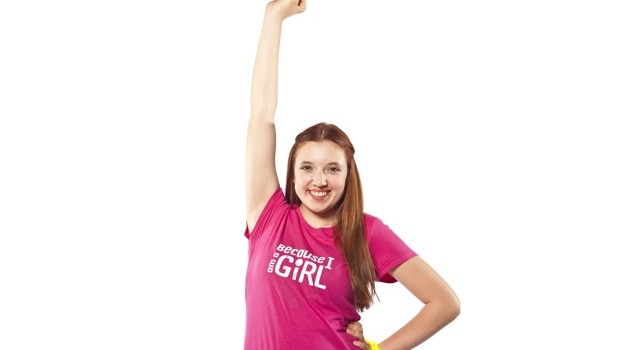 Published on October 9th, 2012 | by Cindy
0
Day Of The Girl
October 11, 2012 is the Day of the Girl!
Celebrate the potential of the world's girls!  The United Nations (UN) has given us our own international day of awareness. October 11th is now the Day Of The Girl.
The day will be dedicated to educating people everywhere about the adversities that girls in the developing world face and raising awareness about how helping girls will make the world a better place.
This year's theme is education. There are so many thing that keep girls in developing nations from going to school: poverty, illness, arranged marriages, the need to work.  But it is clear that education is one of the best routes out of poverty.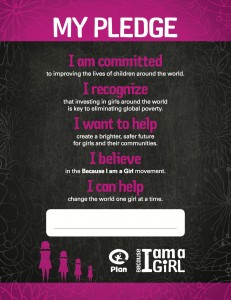 Anyone can help spread this message — you don't even have to be female.  Even guys can take part.
Start by taking Because I Am A Girl's pledge — an official promise to help girls. You can download it here.
Then raise your hand if you think girls need to be heard and if you believe believe every girl deserves an education.  Show that raised hand in your Facebook profile picture so the Day of the Girl to show your support.  And don't forget to like Because I Am A Girl's Facebook page.
There's so much more you can do to celebrate this special day.
Plan an event that will help to make the world better for girls.  It could be a pajama party, bake sale, movie-night, conference or tea party.
Wear pink.  Talk about the issues.  Raise some money or donate some.
There are lots of ideas about how to make the most of the Day of the Girl on Because I Am A Girl's website and the Day of the Girl site.