Season 2 Episodes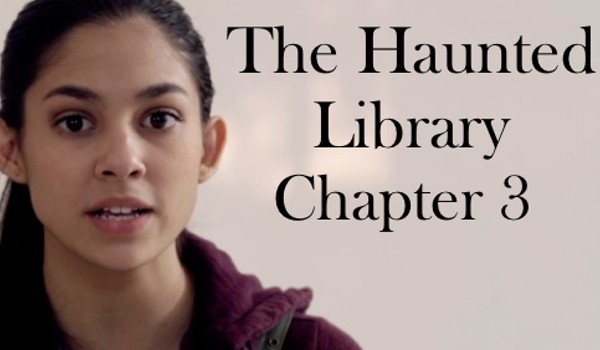 Published on October 8th, 2012 | by Devin
2
The Haunted Library – Episode 3


Episode 3: Where There's No Will, There's A Way!

Episode 3 of The Haunted Library is called Where There's No Will There's a Way and things are getting out of control fast. Library owner, Ava O'Deary is dead but there's no Will to determine the fate of her fortune and the O'Deary Library.  That means Ava's nearest relative, Lillian O'Shyte, will inherit everything.  Lillian plans to burn the books and turn the library into an adults-only condo building.  Ruby can't let that happen.  But what can she do to stop it?
Ruby has one idea: solve Ava's Last Puzzle which appeared on her puzzle website, ODearyPuzzles.com, upon Ava's death.  That's how Ruby discovers a video message from the late Ava O'Deary.  Ava has left a trail of clues that lead to her will.  The heir who finds the Will inherits everything.
Suddenly, the race is on!
Determined to stop the will from falling into the wrong hands, Ruby joins the hunt for the will, all the while trying to get to the bottom of where these mysterious family members' loyalties really lie.
Come sink further down the rabbit hole with Ruby!
Solve the Episode 3 clue!
Check out the other sites in The Haunted Library world.
Start with the haunted library itself.  Over on the O'Deary Library site, you'll find lots of book love, poll and more to keep you busy for a while.
Solve some of Ava's puzzles at O'Deary Puzzles.
Both Hailey and Diana have Tumblrs and so does that band they like; The Mint Chip Girls.
And make a donation to Hailey's Because I Am A Girl fundraising campaign!  You don't want Diana to win, do you?
Watch The Haunted Library on iTunes!
Is a ghost haunting the spooky old O'Deary Library? Teen detective Ruby Skye can't believe it. But how else do you explain the creepy shadows, the late-night noises, and the flying books!? As Ruby starts her investigation, a second mystery drops into her lap. Ava O'Deary – the owner of the library – dies and her Last Will and Testament is missing. Before you say "long lost relative", O'Deary descendants descend with plans to squander Ava's fortune, burn the books and turn the historic library into condos. Ruby can't let that happen. Ruby soon finds herself in a battle of wits with a ghost and a race against time to find Ava's will and save the library. Ruby's most spine-tingling, heart-stopping, laugh-snorting case involves a mysterious stranger, messages from beyond the grave and some of the most beloved children's books of all time. Watch The Haunted Library on iTunes.