Season 2 Episodes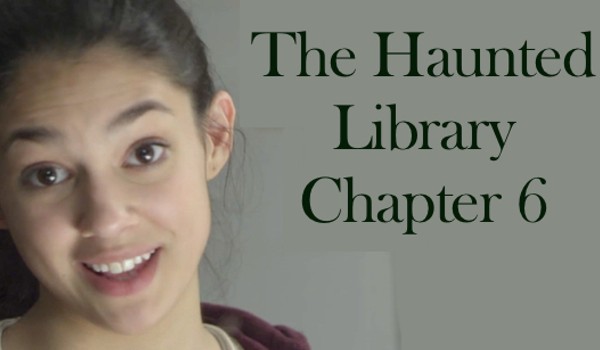 Published on October 5th, 2012 | by Jill
0
The Haunted Library – Episode 6


Episode 6: A Regular Sherlock Holmes

Hailey is furious at Ruby – with good reason. Which means Ruby needs a new sidekick in her hunt for Ava O'Deary's missing will.   The mysterious, handsome Edmund seems to be volunteering for the mission.  Could life get any better?
I think this might just be the best day of my life! -Ruby
In Episode 5, Ruby and Edmund deciphered a few of Ava's puzzle-clues and discovered the locations of a few more. Then Ruby remembered Hailey's Pink Lemonaid Stand in support of Because I Am A Girl and raced off to help Hailey.  Too late!  Ruby discovers that keeping her sister up all night may have cost Hailey the contest!  To the heinous Diana Noughton, no less.
But Ruby has a plan to redeem herself in her sister's eyes…. Or does she just want to defeat Diana?  Either way, it means raising money by joining forces with one of Ava O'Deary's odd relatives in the hunt for the Will.
Watch Episode 6, to see what might just be the best day in Ruby's life… but knowing Ruby's life, how long can that last?
Hailey slept through her fundraiser.  Now Diana is in the lead.  Please help Hailey's cause.  Donate to Because I Am A Girl today.
Don't forget to check out the clue number 7 before you watch Episode 7: On the Trail of a Thief! (Hmm, wonder who that thief could be…)
Watch The Haunted Library on iTunes!
Is a ghost haunting the spooky old O'Deary Library? Teen detective Ruby Skye can't believe it. But how else do you explain the creepy shadows, the late-night noises, and the flying books!? As Ruby starts her investigation, a second mystery drops into her lap. Ava O'Deary – the owner of the library – dies and her Last Will and Testament is missing. Before you say "long lost relative", O'Deary descendants descend with plans to squander Ava's fortune, burn the books and turn the historic library into condos. Ruby can't let that happen. Ruby soon finds herself in a battle of wits with a ghost and a race against time to find Ava's will and save the library. Ruby's most spine-tingling, heart-stopping, laugh-snorting case involves a mysterious stranger, messages from beyond the grave and some of the most beloved children's books of all time. Watch The Haunted Library on iTunes.