Lemonade Recipes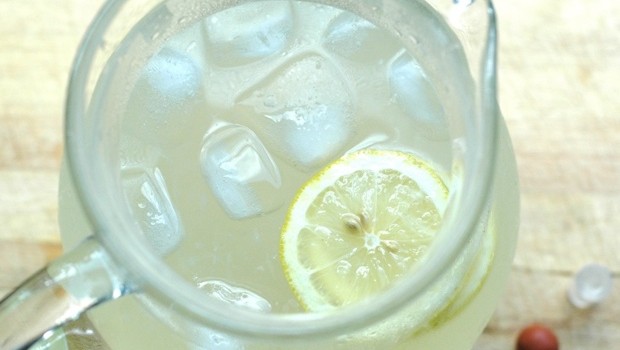 Published on September 27th, 2012 | by Jill
0
Hailey's Lemonade
A simple and perfect recipe for lemonade.
Whether you just love lemonade or you are planning a lemonade stand fundraiser, this recipe is sure to make a pitcher of tart, sweetness.  They key to a great lemonade is starting with a simple syrup.
What's simple syrup?  Simple syrup is nothing more than sweetened water.  But if you've ever stirred sugar into water, you know that it doesn't dissolve very well.  To make simple syrup, you heat the water and sugar on the stove, stirring until the sugar dissolves.  Simple, right?
Ingredients
1 cup of sugar
1 cup of water
1 cup of lemon juice (freshly-squeezed or store-bought)
3 cups of cold water
Directions
First, make the simple syrup: Combine sugar and 1 cup of water in sauce pan.  Turn the stove to medium heat.  Stir to help the sugar dissolve.  When the sugar is dissolved, remove from heat and let cool.
Pour the syrup, lemon juice and 3 cups of cold water into a pitcher.  Stir well to combine.  Taste.  If it's too strong, add up to a cup more water.
Chill in the fridge.  Serve over ice, if you like.