Blog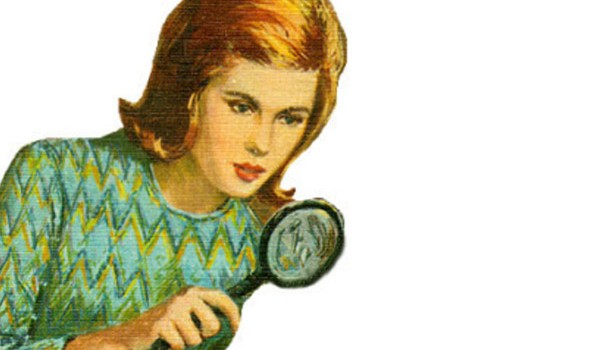 Published on November 2nd, 2013 | by Chloe
0
Great Literary Detectives: Nancy Drew
One of Ruby's idols is the great Nancy Drew. We've found a treasure trove of history on the famous girl detective and want to know — how much do you know about Detective Drew?
(Hint, take a look at this page if you don't know the answers right away or mouse over the hidden text to reveal the answer.)
Question: Who wrote the famous Nancy Drew series?
Answer: Carolyn Keene, which is actually a ghostwriter name for the many people who've written the series over the years!
Question: What are the names of Nancy's best friends and sidekicks?
Answer: George and Bess! Find out all about Nancy's friends (and boyfriend) here!
Question: What is the name of the very first Nancy Drew mystery?
Answer: The Secret of the Old Clock! Originally published in 1930 and then revised in 1959.