Blog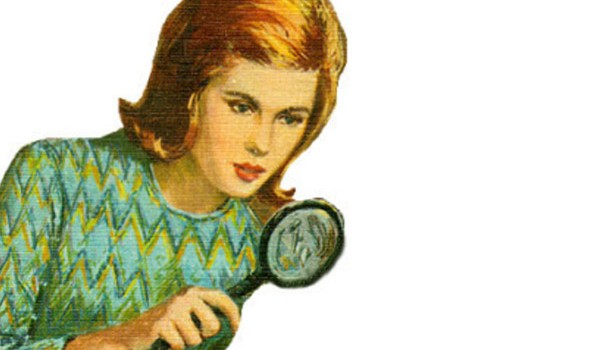 Published on November 2nd, 2013 | by Chloe
0
Great Literary Detectives: Nancy Drew
One of Ruby's idols is the great Nancy Drew. We've found a treasure trove of history on the famous girl detective and want to know — how much do you know about Detective Drew?
(Hint, take a look at this page if you don't know the answers right away or mouse over the hidden text to reveal the answer.)
Question: Who wrote the famous Nancy Drew series?
Answer: Carolyn Keene, which is actually a ghostwriter name for the many people who've written the series over the years!
Question: What are the names of Nancy's best friends and sidekicks?
Answer: George and Bess! Find out all about Nancy's friends (and boyfriend) here!
Question: What is the name of the very first Nancy Drew mystery?
Answer: The Secret of the Old Clock! Originally published in 1930 and then revised in 1959.
How did you do? Tell us in the comments or send us an email at chloe@rubyskyepi.com and tell us all about your love of Nancy Drew!