Blog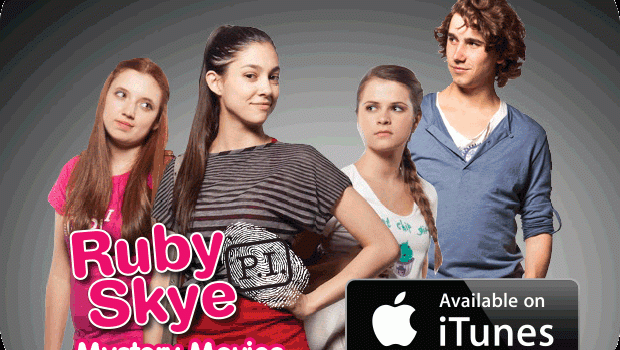 Published on December 16th, 2014 | by Jill
0
Ruby Skye PI Movies on iTunes
Just in time for the holidays!
All three seasons of Ruby Skye PI are now on iTunes as movies.  Buy or rent them, the perfect holiday gift for kids of all ages!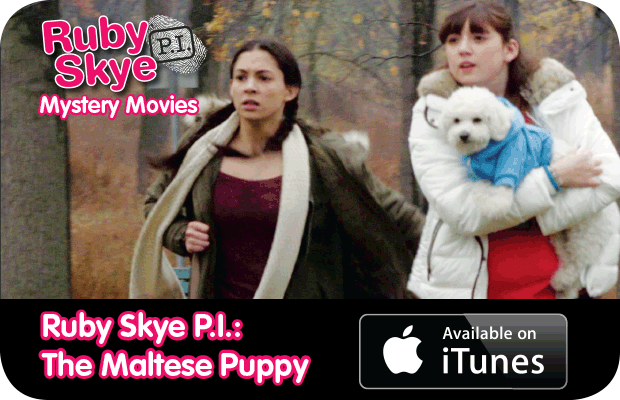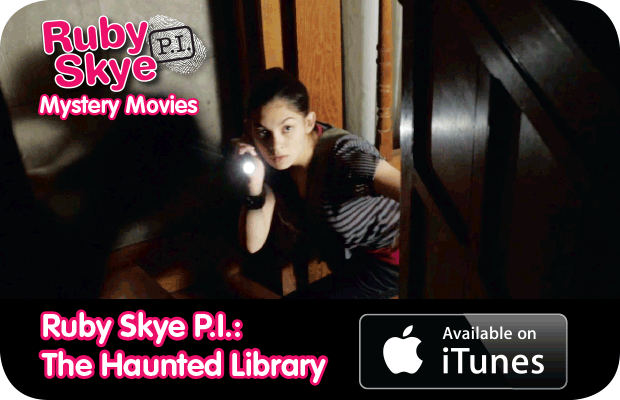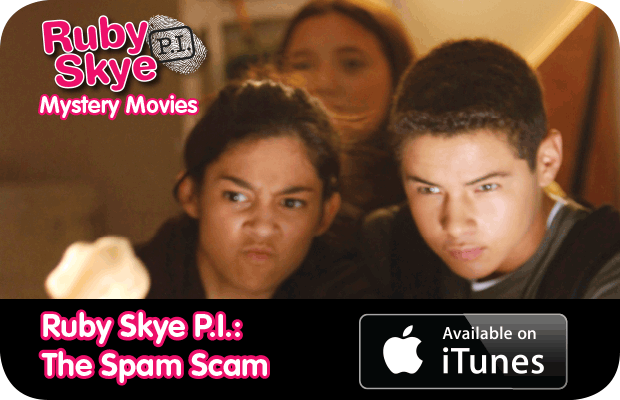 All three Ruby Skye P.I. mystery movies are about an hour in length.
They are the same funny, fast-paced stories you know from the web series with lots of baffling mystery and excitement. Now they are yours to own for the low price of $6.99 each.
Ruby Skye P.I. is an award-winning trilogy of movies that features great teen characters and family-friendly storylines. Each movie is funny and fast-paced with a plot that twists and turns. Teen detective, Ruby Skye, is smart, determined, charming and impulsive, getting herself into plenty of hot water en route to a breath-taking solution.
If you loved the web series, please click on over to iTunes to leave as a rating or review. We'll love you forever for doing it!
In The Maltese Puppy, The appearance of a mysterious puppy coincides with the disappearance of donated toys from a children's charity. Ruby's investigation quickly leads to the destruction of a crime scene, the arrest and possible deportation of a beloved refugee, the disappearance of the puppy and then of Ruby's little sister, Hailey. Ruby Skye is on the case.
In The Haunted Library, Ruby investigates a possible ghost in the spooky old O'Deary Library. Before long, she stumbles on a second mystery: a missing will. With the fate of the library and a fortune hanging in the balance, Ruby follows the clues that lead through some of the most beloved books in children's and young adult fiction. With the "ghost" interfering every step of the way, Ruby finds herself in a race to find the will in time to save the library.
In The Spam Scam, Ruby discovers that her wacky neighbour has fallen victim to the infamous Nigerian email scam and Ruby vows to get her money back. When she discovers that the scam emails are coming from the school computers, Ruby deduces that the scammer might be someone she knows. Ruby's investigation leads her in some unexpected directions. She finds herself in a race against time to stop a wedding, find the scammer and restore her best friend's faith in his father.
All three films star Madison Cheeatow as Ruby Skye.