Blog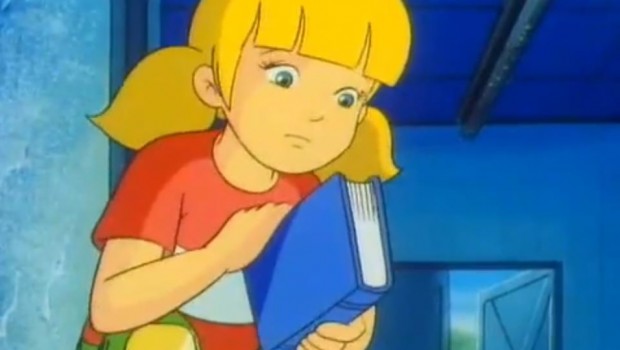 Published on August 25th, 2014 | by Mike
0
Inspector Gadget's Niece Penny
One of the most classic teen heroes in recent detective stories is Penny, the niece of Inspector Gadget, who helps her uncle, along with trusty canine sidekick, Brain.
Gadget usually gets a call from Chief Quimby, who meets him in disguise and relays a message, which self-destructs after reading (often right in the face of the Chief!)
Gadget hurries to stop whatever mayhem the M.A.D. Agents have been ordered to commence by evil Doctor Claw, whose identity is only ever revealed as being a gruff voice and metallic hand petting an angry cat.
Our girl Penny can't let her uncle get into too much trouble alone, so she follows him on these adventures, as Brain goes ahead in disguise (and is sometimes mistaken as a M.A.D. Agent by Gadget.) But the two always manage to foil Doctor Claw's plans, passing credit on to Gadget by the time Chief Quimby shows up.
This unsung hero sleuth, Penny, uses deductive skills like Ruby to figure out the next steps the M.A.D. Agents will take, or to unravel their plans before they go into effect. She also uses her computer book, which is like an iPad, to search for solutions to problems, or seek information about the Agents.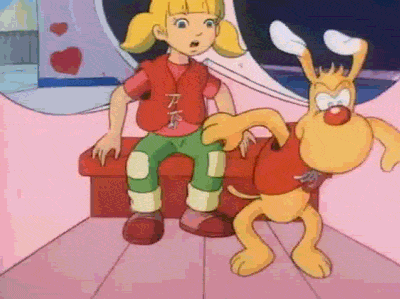 Soon, new adventures will unfold when Gadget takes her on as a detective-in-training in a rebooted Inspector Gadget show to be produced by DHX Media. She has grown up a bit and will face off against the hunky nephew of Doctor Claw, but all still with the help of her trusty dog Brain and bungling, but reliable, uncle Gadget.
For all of you budding detectives out there: who is your hero and whom do you help when you can? With patience like Penny's, soon you too may be recognized for all the good you're doing. It just takes time, hard work…and sometimes a hyper smart brown dog that walks upright and wears a high-tech collar!