Blog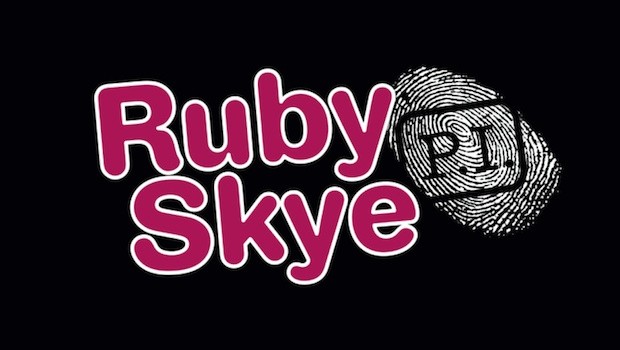 Published on May 22nd, 2012 | by JulieG
0
Ruby Skye P.I. Season 2: It's a Go!
Story2.OH announced today that principal photography has begun on The Haunted Library, an all new Ruby Skye P.I. mystery.
The award-winning tween web series returns for a second season with 12 more cliffhanger packed episodes, reuniting Season 1 leads Madison Cheeatow (Ruby Skye), Marlee Maslove (Hailey Skye), Elena Gorgevska (Diana Naughton) and Kevin Gutierrez (Griffin).
Joining the cast are newcomers Scott Beaudin (My Babysitter's A Vampire, Haven), Laura DeCarteret (My Babysitter's A Vampire), Rosemary Dunsmore (Road to Avonlea), Geri Hall (This Hour Has 22 Minutes), Jordan Prentice (American Pie 5, In Bruges) and Shaun Shetty (Call Me Fritz, Camp Rock 2).
Production will take place in Toronto with The Emmanuel College Library at the University of Toronto serving as the primary location.
Created for 8 to 14 year olds, Ruby Skye, P.I. tells the story of 17-year-old would-be detective Ruby Skye.
Season 2 finds Ruby up to her old tricks — tracking ghosts and hunting for a lost will in an attempt to save her favourite library from being torn down.
Following on literacy themes established in Season 1, The Haunted Library weaves popular titles from young adult fiction into a contemporary whodunit where the dead use email and Nerdfighter symbols point the way to important clues.
One of the first dramatic web series to be funded by the Independent Production Fund (IPF), Ruby Skye P.I. is the recipient of numerous awards, including a 2011 "Rockie", a Parent's Choice Silver Honour and a Youth Media Alliance Award of Excellence. Ruby Skye P.I. and executive producer Jill Golick have been featured in Variety, LA Times, Read Write Web, kidscreen, playback, Wired.com and other publications.
The 12-episode web series is produced by Jill Golick, Andrea Nevitt, Kelly Harms and Steven Golick. Julie Strassman-Cohn and Jill Golick were the writers with Kelly Harms returning as director. The behind-the-scenes team includes Nikhil D'Souza (Production), Anahita Dehbonehie (Production Design), James Hetmanek (Digital Lead) and Julie Giles (Marketing).
Ruby Skye P.I. is produced with the participation of the Independent Production Fund (IPF) and the Ontario Media Development Corporation (OMDC).
Friend and follow us on Facebook and Twitter to find out what's happening on set this week. Go behind-the-scenes with writer/producer Jill Golick as we shoot Season 2 .