Ghost Stories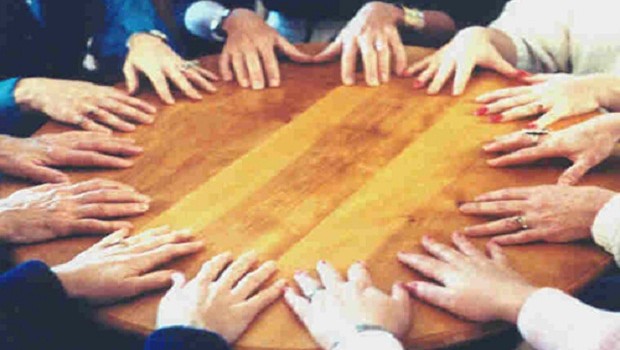 Published on January 7th, 2013 | by Nick
0
Communicating With Ghosts 2: Table Tipping
Mediums have various techniques for communicating with the dead. One technique, table tipping, was quickly adopted by freaked out teenagers whose parents just made them move into a hundred year old house. Are you one of them? If so, you've probably already run into the ghosts and spirits lingering in your new home. If you want to communicate with them, all you need is a group of three or four friends, a small table, and the self-control to not freak out when the table starts to shake and wobble under your hands.
It might be a good idea to prepare some questions beforehand because it could be quite surprising once your table starts to move, making it hard to improvise! You could also create more of a spooky mood by dimming the lights and turning off any appliances that create noise, such as the TV, radio, and younger siblings.
It's pretty easy to do. Just have you and all your friends sit around a small table (not too big of a table – we don't want it falling on your toes!) and place all of your hands gently on its surface. Concentrate really hard on something happening, such as the table moving, tipping, or rapping. If it does any of these things, that means a ghost is present and ready to communicate. Say what have to or ask some questions and see if it responds. Keep your hands on the table the whole time, especially if the table responds. You don't want to break the bond you've created with the spiritual world.
Keep in mind that it may not work the first couple times, but keep trying! Practice makes perfect. I'm calling my friends over right now to give it a try. How about you?