Published on April 25th, 2013 | by Jill
WGC Screenwriting Awards Win for #Creepy
Julie Strassman-Cohn and Jill Golick win at WGC Screenwriting Awards
Wow!  We won.  We won.  Julie and I were nominated for a Writers Guild of Canada Screenwriting Award: Best Writing in Shorts or Web Series.  The awards were handed out Monday April 22, 2013 and did I mention that we won?
We were so excited!
We ran up on stage to accept and promptly had a fight about who would speak.  Julie lost and took to the microphone to thank Kelly Harms, our beloved director and of course, Madison and the rest of the cast.
The trophy weighs a ton!  It is a pencil encircling the globe to suggest that writing influences the whole world.  We like to think that storytelling has enormous power and that we are using it for good with our work on Ruby Skye P.I.  We hope you agree.
The WGC Screenwriting Awards are judged by screenwriters based on the scripts — not the finished video.  We'll be posting the scripts for The Haunted Library soon so you can read them.  Meanwhile, if you want to re-watch the award winning episode, here it is.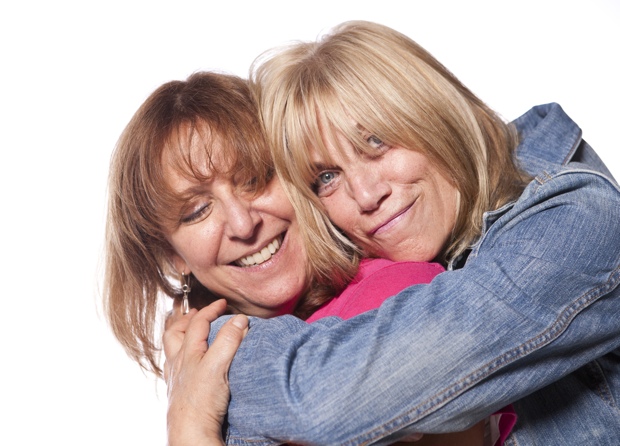 Julie and I have been writing together for years.  We are also best friends and adore writing together.  We're both avid readers and have been since childhood.  We love reading mysteries… and writing them.  We're so lucky to be able to do work we love together.