Blog Published on October 27th, 2010 | by JulieG
1
Behind the Scenes on Animal Farm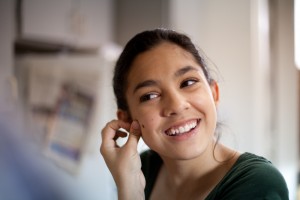 It takes two houses to play Ruby's house.  All the interiors — Ruby's room, the kitchen, hallway, computer room — were shot in one house.  But the exterior of the house that you see at the very beginning of the episode?  That's a different house (thanks, Leslie,  Kiyomi and Lucas).
No, that's not really Marlee Maslove's snore when Ruby finds her asleep on the top bunk.  We used a really loud sound effect because we thought it was funny.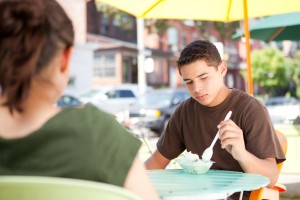 It was very hot when we were shooting the scene at The Big Chill and Kevin's mint chocolate chip ice cream got all melty.  On Marlee's birthday, they really did give her extra whipped cream at The Big Chill.  It was awesome!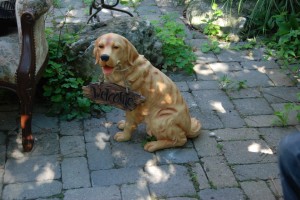 Our production designer Jeanette had a lot of fun choosing Mrs. Gooje's pets.  We love Mr. Crufflenode… but he was a rental and had to go back. 🙁
When we were shooting the scene in which Ruby tries to bribe Hailey with brownies, we wanted Ruby to have chocolate on her face.  It's really makeup.  But the flour on her chin is really flour.