Brownie Recipes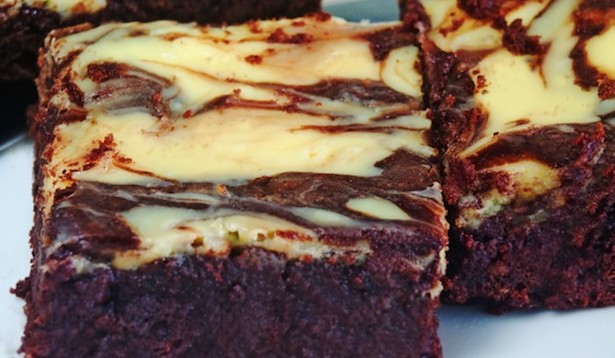 Published on February 18th, 2011 | by Ruby Skye
0
Cheesecake Brownies
Prepare your favourite brownie recipe or Ruby's Basic Brownies and have the batter ready in the pan. Then make the cheesecake topping:
1 8 oz/225 gram package of cream cheese
1/4 cup sugar
1 egg
1 tsp vanilla
Mix all the ingredients together with a hand mixer or in a food processor until combined and smooth. Drop spoonfuls of cheese mixture over unbaked brownie batter in the pan. Using a knife, gently swirl the cheese and batter together — not too much, just to make the top pretty.
Bake in the oven for the amount of time called for in the brownie recipe (20-30 minutes, usually).
Let cool, cut, eat, yum!
There are lots more cheesecake brownie recipes to try: Chatelaine's Cheesecake Brownies, Cream Cheese Swirl Brownie Cake or Brownie Cheesecake Bars (oh my!).