Brownie Recipes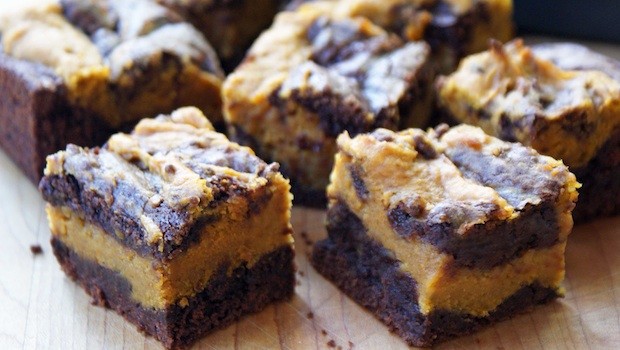 Published on October 28th, 2013 | by Chloe
0
Recipes Revisited: Pumpkin Brownies
Halloween is in only a few days away and the parties are just getting started. Check out our recipe for delicious pumpkin brownies if you've got some pumpkin left over from your carving antics. So, whether it's in the Great Hall or at your kitchen table before you trick-or-treat. So gather the ingredients below and then head on over here to get your pumpkin swirl on!
8 tablespoons (1 stick) unsalted butter, plus more for pan
6 ounces bittersweet chocolate, chopped
2 cups all-purpose flour
1 teaspoon baking powder
1/8 teaspoon cayenne pepper
1/2 teaspoon salt
1 1/2 to 3/4 cups sugar
4 large eggs
1 tablespoon pure vanilla extract
1 1/4 cups solid-pack pumpkin
1/4 cup vegetable oil
1 teaspoon ground cinnamon
1/4 teaspoon ground nutmeg
1/2 cup chopped nuts (optional)
Ready to start baking? Click here!