Brownie Recipes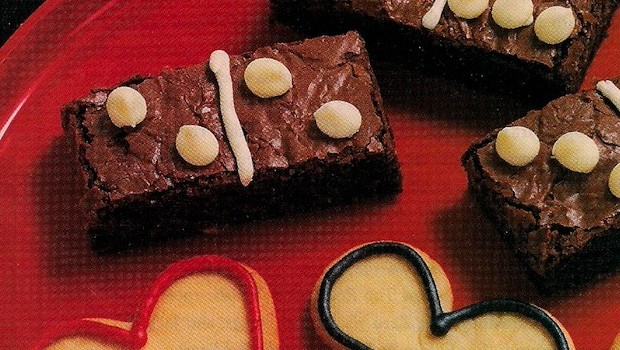 Published on November 1st, 2010 | by Ruby Skye
0
Domino Brownies
Don't play with your food, unless your food is domino brownies.
How do you make them? Use Ruby's Basic Brownie recipe.
Let them cool completely. Then cut them into domino-sized bars — about 2.5 cm (1 inch) by 5 cm (2 inches).
Then make this icing:
1 1/2 cups icing (confectioners') sugar
1 large egg white (otherwise known as the white from one large egg)
1/2 teaspoon lemon juice.
Combine the icing sugar, egg and juice with an electric mixer on medium for about 5 minutes – till it's very light and fluffy.  Put the icing into a pastry bag with a fine tip… or if you have to, a disposable plastic bag with a teeny corner cut off of it.
Squeeze dots and lines onto the brownie bars you've already cut. Play, eat and enjoy!
(Source: Ingrid Hoffman)