Brownie Recipes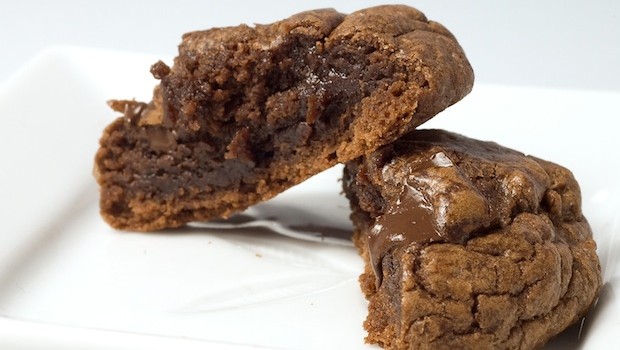 Published on December 24th, 2010 | by Ruby Skye
0
Santa Brownie Cookies
When it comes to leaving Santa and his reindeer a snack, it has to be cookies. But why not brownie cookies? These are full, full, full of chocolate to keep Santa happy all through his very long night!
5 ounces semisweet chocolate
3 ounces unsweetened chocolate
6 Tablespoons unsalted butter
1/3 C all-purpose flour
1 teaspoon baking powder
1/4 teaspoon salt
2 eggs
3/4 cup sugar
1 1/2 cup chocolate chips (mix together white, butterscotch, milk, mint, semisweet chocolate chips if you want)
Preheat oven to 325F. Line your cookie sheets with parchment paper or just grease them.
Melt 8 ounces semisweet, all of the unsweetened chocolate and butter in a double boiler over simmering water. Let it cool.
Set the flour, baking powder and salt together in a small bowl.
Beat eggs and vanilla together in bowl with an electric mixer for about 30 seconds.
Add the sugar to the egg mixture and blend for about a minute, until thick. Scrape the sides of the bowl to make sure everything gets mixed in well.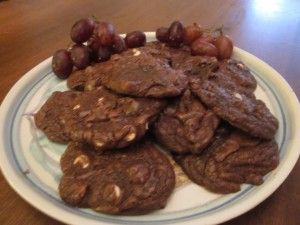 Add the melted chocolate and blend for another minute.
Add the flour, salt and baking powder and mix for 10 more seconds.
Fold in the chocolate chips.
Drop by spoonfuls onto cookie sheets. Leave lots of room between in each cookie.
Bake for about 12 minutes until a crust forms on each cookie.
Cool on wire racks.
Leave for Santa when you go to bed, but save a few for yourself. Delicious!