Brownie Recipes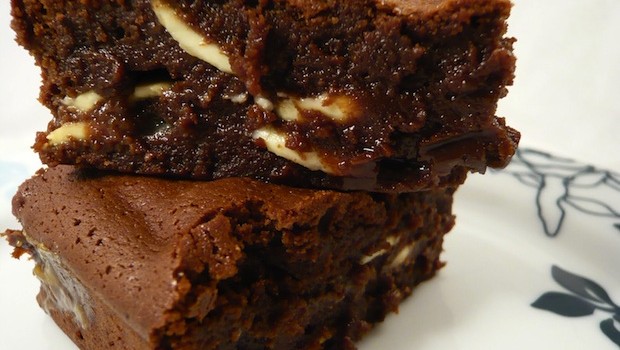 Published on November 12th, 2010 | by Ruby Skye
0
Seriously? No Chocolate?!?
It could happen.  There are actually people who don't like chocolate.  And some poor sad ones who are allergic!
But even these people need dessert.  In fact, they need it more than most.
For them, we have Blondies Brownies!
1 stick melted butter
1 cup brown sugar packed
1 egg
1 teaspoon vanilla
1 cup flour
1/4 teaspoon salt
1/2 cup toffee bits/peanut butter chips/chopped nuts or something else delicious (optional)
Preheat the oven to 350 degrees.  Grease an 8×8 inch/20×20 cm pan and line it with parchment paper or aluminum foil if you like.
In a bowl, stir together the sugar and melted butter with a wooden spoon.
Add the egg and vanilla and stir some more.
Add the flour and salt and stir it all up well.
Stir in the bits, chips, nuts or whatever you choose — or nothing at all.
Pour the batter into a pan.  Spread it out evenly and bake in the pre-heated oven for about 20 minutes.
Cool in the pan.  Cut into squares.  Eat… and discover that there are seriously delicious foods that don't involve chocolate.
Adapted from Mike Lesiuk's Simple Blondies recipe.