Brownie Recipes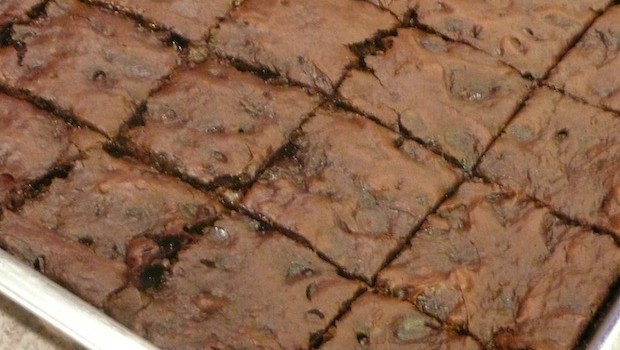 Published on May 20th, 2011 | by Ruby Skye
4
Triple Chocolate Brownies
What's three times better than chocolate brownies?  Triple chocolate brownies.  These ones feature cocoa, unsweetened chocolate and chocolate chips.
Fantastic!
1/3 cup butter
3 squares unsweetened chocolate
2/3 cup flour
1/3 cup cocoa
1/2 teaspoon vanilla
1 cup chocolate chips
Preheat the oven to 325 degrees F.  Line an 8×8 inch pan with parchment paper or grease it well.
Melt the butter and chocolate together in a bowl over simmering water or in a big glass measuring cup in the microwave on a low power.
While the chocolate is melting, combine the flour, baking powder, cocoa and salt in a small bowl, stirring them altogether well.
In a larger bowl, beat the eggs.  Stir in the sugar and then the melted chocolate mixture along with the vanilla.  Stir in the flour and cocoa mixture and blend it all up well.  Stir in the chocolate chips.
Turn the batter out into the prepared pan and spread it evenly.
Bake for 20 minutes.  Let cool, cut and serve.
Triple chocolate brownies … mmmmmmmm!