Ghost Stories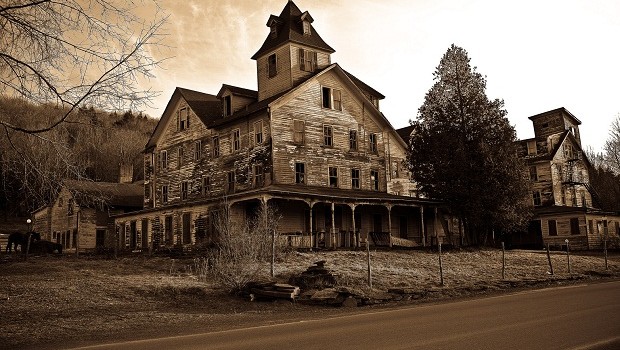 Published on December 10th, 2012 | by Nick
0
Haunted Houses: Part 2
Welcome back to my list of the freakiest, most haunted, or all Haunted Houses! Let's get right back into it, shall we?
4. Muncaster Castle
In the Lake District of England, there stands a castle where many members of the Muncaster family have died and whose spirits still remain.
One of these family members, Margaret Susan Pennington, haunts the Tapestry Room where she died from a screaming fit in the nineteenth century. Visitors to this room report hearing footsteps, seeing doors open and close on their own, feeling that sensation that they were being watched, and being subjected to a surprise concert by a singing woman. Just the thought of it sends shivers down my spine!
5. The Willard Library
I thought it would be appropriate to close out this post on haunted houses with a haunted library.
The Willard Library, located in Evansville, Indiana, was built in the late 1800s by Willard Carpenter. It is a beautiful, gothic masterpiece that features a library of artistic and cultural artifacts. It's also home to a terrifying ghost who roams in silence, known only as The Lady in Grey.
Many unexplained occurrences, such as water being turned on or off, a feeling of cold, and books and furniture found moved, are recorded every year. Nobody knows who the lady in grey is, although some believe that it's Louise Carpenter, daughter of the library's founder, who was very unhappy when her father left most of his estate to the library when he died.
There are hundreds of reports of ghostly encounters in the Willard Library. Maybe when Ruby's done with the O'Deary Library, she can pop on over to Indiana and see what she can do for the Willard Library.
Do you know of a haunted house? Share your stories in the comments below and post pictures if you've got 'em!
(Cover Photo by HighAperture)