Ghost Stories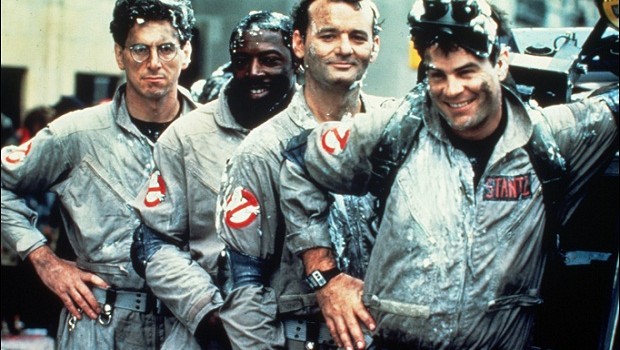 Published on January 21st, 2013 | by Nick
0
Haunted Movies
Because ghosts are so popular and freaky in the real world, many Hollywood filmmakers have used them as a basis for their films. I have listed my 5 favorite spooky movies below, so grab some popcorn and get watching!
5. Monster House (2006)
Monster House may be animated, but it's still pretty freaky. On the eve of Halloween, DJ and his clumsy best friend Chowder lose their basketball in Nebblecracker's lawn. They soon find that Nebblecracker's house is a monster and must save their friend Jenny from inside. The trio has to convince their neighborhood of the danger the house poses to everyone.
4. [amazon_link id="B0000AK7AA" target="_blank" container="" container_class="" ]Casper[/amazon_link] (1995)
When afterlife therapist Dr. James Harvey and his daughter Kat move into a haunted mansion, Kat forges a friendship with Casper – "the friendliest ghost you know". Kat and her father must help Casper and his ghost uncles cross over to the afterlife while protecting the house's hidden treasure from outsiders.
3. [amazon_link id="B000P0J0A6″ target="_blank" container="" container_class="" ]Gremlins[/amazon_link] (1984)
When a boy breaks three simple rules after gaining a new pet, he inadvertently unleashes miniature green monsters through his small town, where they cause hilarious mayhem and destruction.
2.[amazon_link id="B002LAM7PI" target="_blank" container="" container_class="" ]Coraline[/amazon_link] (2009)
When Coraline finds a door in her new bedroom that leads to a parallel universe where people have buttons instead of eyes, she thinks that all of her dreams have come true. However, she quickly discovers that she is trapped there and that the alternate reality was only a trick to lure her.
1. [amazon_link id="B000PEX1IE" target="_blank" container="" container_class="" ]Ghostbusters[/amazon_link] (1984)
An oldie, but a classic! Three paranormal scientists get fired from their jobs at a university in New York so they decide to rent out an old firehouse and start a new business as Ghostbusters. In this new position, they trap pesky ghosts, spirits, haunts, and poltergeists for money. When they stumble upon a gateway to another dimension, the Ghostbusters have to save New York City from a terrible monster.