Pets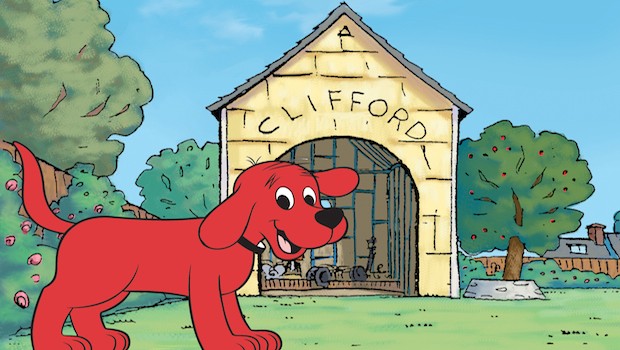 Published on September 9th, 2014 | by Hayley
0
Top Ten Famous Dogs in Pop Culture
The Maltese Puppy stars Bichon Frise Lacie as Pixel a displaced dog who holds the key to many a mystery this season. In her new starring role Lacie officially joins the ranks of famous dogs in pop culture so let's take a look at some others. I present to you: Ruby Skye P.I.'s list of the:
Top Ten Famous Dogs!
10. Old Yeller,  Old Yeller by Fred Gipson
Old Yeller, the loyal mongrel sidekick to young Travis Coates has been the source of many a tear for people young and old. After saving his family's life by taking on a wild wolf, Old Yeller is infected with rabies, forcing Travis to make a heart wrenching decision. But also cementing Old Yeller as one of the greatest dogs in pop culture.
9. Snoopy, Peanuts by Charles M. Shulz
Three words: The Snoopy Dance.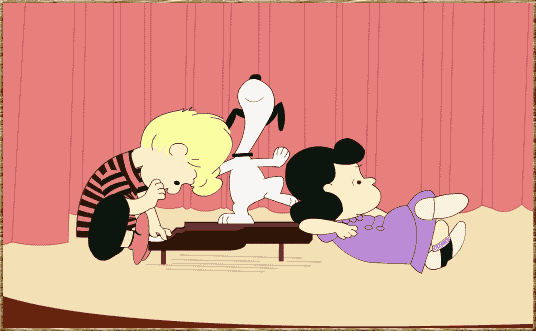 Need we say more?
8. White Fang, White Fang by Jack London
During the 1890s gold rush in the Yukon a young wolf-dog must learn to survive in the wild. White Fang follows the story of one animal, from the Canadian wild to a dog fighting ring and finally to a loving home. It's a harrowing tale all about how one animal faces adversity head-on.
7. Fang, Harry Potter
Best friend to Hogwarts groundskeeper Hagrid, Fang, a mastiff who weighs in at about 140 lb. is a big old scaredy cat who prefers cuddles and treats to a trek through the Forbidden Forest.
6. Snowy/Milou, The Adventures of Tintin by Hergé
Fox Terrier Snowy (or Milou in French) is Tintin's sidekick and constant companion. The cynic to Tintin's constant positivity, Snowy often acts as the main source of humour in early Tintin adventures. He easily communicates with Tintin and other animals. Clever and funny his speech bubbles are always good for a laugh.
5. Goofy, A Goofy Movie
Loveable but dim-witted, Goofy is one of Walt Disney's best creations. Best friends with Mickey Mouse and Donald Duck, he's been around since 1932! In 1995 he starred in his own movie (alongside son Max Goof) A Goofy Movie. 
4. Dino, The Flinstones
Though technically not a dog Dino acts as the prehistoric Flinstones family pet, and with his penchant for eating food off the ground and licking Fred's face, I think it's safe to say he deserves a spot on this list.
3. Perdita, Pongo and 99 puppy Dalmatians, 101 Dalmatians
These sophisticated spotted mutts became the proud parents of a wackload of puppies after safely dodging becoming  Cruella De Ville's next fashion faux pas. (She wanted to make a Dalmatian fur coat! Ugh.)
2. Scooby Doo, The Adventures of Scooby Doo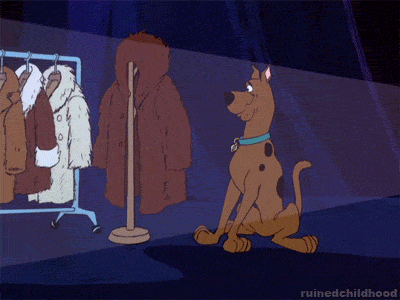 Goofy Great Dane Scooby Doo is best known for his love of Scooby Snacks and solving crimes with best pals Shaggy, Daphne, Fred and Velma in their Mystery Machine. All that crime solving was especially incredible when you consider how easily spooked Scooby always gets!
1. Lassie, Lassie Come-Home by Eric Knight
Arguably the most famous dog in the world Lassie has starred in countless books,  a long running television series and eleven (11!) feature length films! A beautiful half-Collie, Lassie is known for her intelligence, perseverance and courage, always managing to save the day, over and over and over again.
HONOURABLE MENTIONS
Santa's Little Help, The Simpsons
Best known as Bart Simpson's four-legged best bud, Santa's Little Helper isn't known for being the smartest canine on the block, but his adventures on The Simpsons are the stuff of legends – there was that time Mr. Burn's tried to make a Grey-Hound Fur Tuxedo from his puppies, or that time Bart traded him for a much smarter (but far less cool) Collie a la Lassie, regardless Santa's Little Helper is well deserving of a spot on this list.
Clifford, Clifford the Big Red Dog by Norman Bridwell
Once the runt of a litter of puppies, the love of little Emily Elizabeth helped Clifford grow to over 25 feet tall! But don't be daunted by his size, though a giant, Clifford is loveable, sweet and loyal to boot!
Which famous dogs are your favourite? Let us know in the comments below!