Blog
Published on September 12th, 2014 | by Hayley
0
Episode 9 Recap: The Smoking Poop
In last week's episode "The Smoking Poop" Ruby called on Det. Von Schlagen after she discovered Hailey and Pixel were missing and found an abandoned red hair elastic in Mrs. Googe's house.  A red hair elastic of course being part of the secret sister signalling system meaning danger.
After informing the detective that her sister was missing Ruby was none-too-pleased when he brushed off Hailey's disappearance and told her to "go home and roll your eyes at your mother…" How rude!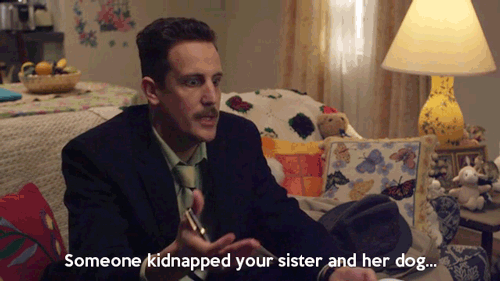 Back at home Ruby wonders about Hailey and Pixel's whereabouts, which leads her to a major discovery – Pixel was at the crime scene the night of the flobbery!
Ruby then confronts Kat, the little girl who helped when she was spying on Reeny Mussolini, telling her she knows she's Pixel's owner and more importantly, she knows she witnessed the flobbery too. A scared Kat is hesitant to tell Ruby the truth, but eventually reveals everything.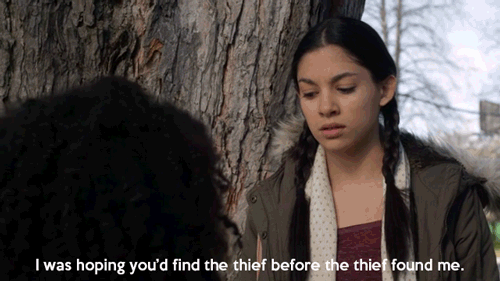 Only she couldn't see the robbers faces, BUT she did know it was a man and a woman. Intriguing.
Ruby putting two and two together returns to Trudy Snood's salon after dark to look around which leads her right to the stolen Flobbles. A text from frienemy Diana reveals that no one's been receiving donations from FONK and that in fact the charity is a scam!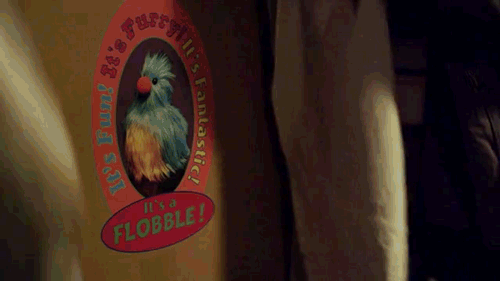 In the basement Ruby also finds Hailey – who's been tied up! When the door opens up she's in for a shock when a frustrated Colin Cumberbund and Trudy Snood enter discussing Hailey's kidnapping and the stolen goods! Ruby, hiding in a corner is however eventually found when Pixel (happy to see her no doubt) gives her up to the crooks.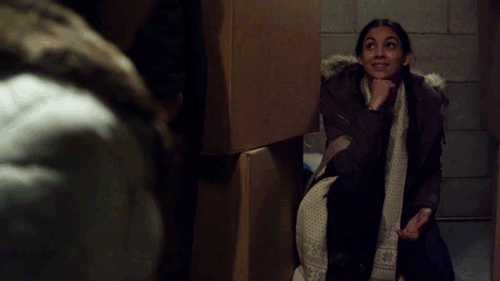 Upon discovering her a distressed Colin loses his faith in humanity. That's rich!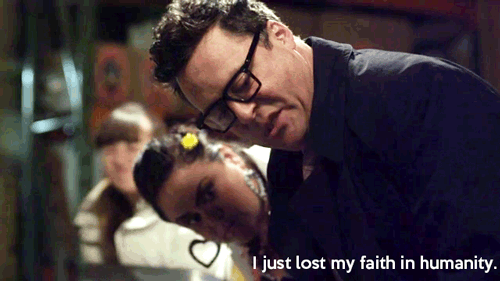 Though she meant to save the day, Ruby is tied up along with sister Hailey. Hey, at least she tried right?