Be A P.I.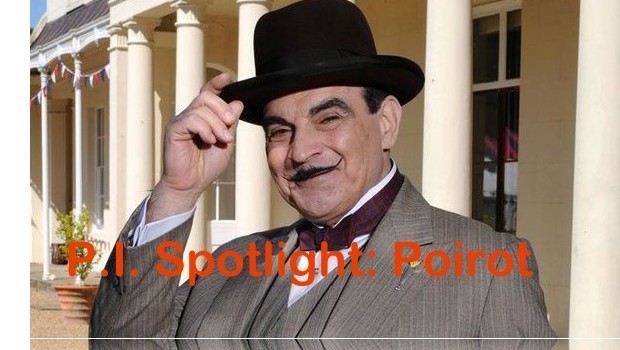 Published on October 30th, 2014 | by Hayley
0
P.I. Spotlight: Hercule Poirot
Continuing with our Private Investigator Spotlight today we're looking at one of the longest standing mystery-solvers in pop culture – Hercule Poirot!
10 Reasons Hercule Poirot is one the best Private Investigators…Ever
10. He's the creation of Agatha Christie –  one of the greatest mystery writers of all time.
9. He's Belgian, not French. Which really has no bearing on why he's a great P.I. but still, that's an interesting fact to know.
8. That moustache! It's pretty epic.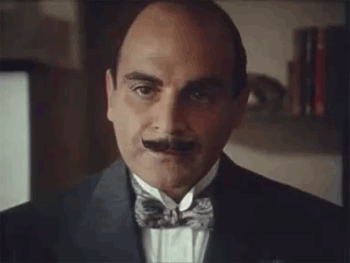 7. Poirot has a appeared in 1 play, 33 novels and more than 50 short stories – all written between 1920 and 1975.
6. Poirot has been portrayed by numerous actors, but David Suchet is best known for portraying the Belgian investigator. He portrayed Poirot for 25 years.
5. He's a very particular man – especially when it comes to his personal finance. His bank account always maintained a balance of 444 pounds, 44 shillings and 4 pence. How curious.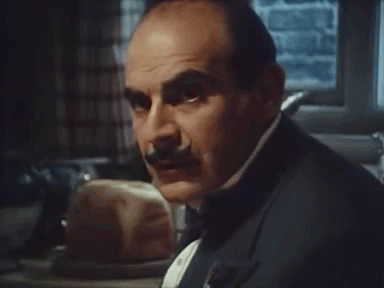 4. Poirot's last words were "Cher ami" (dear friend.) They were spoken to his close friend, Arthur Hastings, a former British Army officer who appears in many of Poirot's stories.
3. Before becoming a P.I., Poirot was the chief of police of Brussels.
2. He's in love with a thief! Yep, you read that right, mystery solver, and fear of bad guys everywhere Hercule Poirot is in love with a thief by the name of Vera Rossakof. She's also a Russian countess.
1. Poirot is the only fictional character to have ever received an obituary in the New York Times (on the front page no less!)