Blog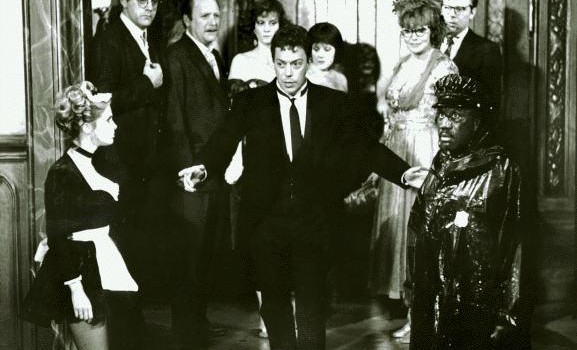 Published on October 19th, 2012 | by Jane
0
How to Host Your Own Murder Mystery Party
You are more than welcome to go onto www.host-party.com to buy downloadable murder mysteries but some of us (aka me) are too cheap for that. So here's a way to throw your own murder mystery party for free.
There are some great free stories available online. But if you're interested in creating one specifically for your guests, here's how:
1. Decide on a guest list
Make sure anyone you invite will be game to participate. It won't be fun if people aren't going to go all out with their characters.
2. Theme it up!
Come up with a great setting, time period and scandal that your crime could revolve around. The more creative, the better. Here's an example: an uninhabited planet in the 27th century and someone has poisoned the limited supply of food. GO!
3. Choose your victim
Pick who's going to die and why. Or you could make up a murdered person/pet/object (a broken computer is definitely cause for suspected homicide) so that everyone can participate!
4. Cast your suspects
Come up with kooky characters who all have a motive for killing your victim. You want to make sure that the culprit is not obvious, so make sure everyone could have possibly been the murderer.Write up their backgrounds but choose only one guilty character. However, you should be the only person to know who that person is.
Let the games begin!!!!
Have your suspects try to suss out the information from others at the party using only the information you've given them. After a few hours of bad acting and hilarity declare the killer and admonish them publicly.