Blog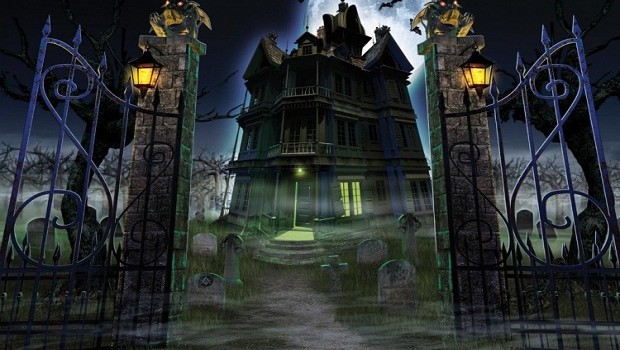 Published on October 29th, 2012 | by Jane
0
How To Make Your House Haunted for Halloween: Decorative Edition
If you've got some time (and a few friends) it's really easy to make yourself a spooktacular haunted house for Halloween. All you need is a little imagination. Also, these tips I'm about to give you won't hurt.
1. Keep it dark
Everything's scarier in the dark. Especially that desk chair that looks especially like a monster with the lights off. You know the one. Keep the lights low, use a black light or strobe lights to get a spooky effect. This doesn't mean you have to have your haunted house at night, it's all about creating the illusion of darkness.
2. Don't be cheesy
Store bought Halloween decorations can be very lame sometimes. A fake plastic skeleton hanging on the wall won't freak anyone out. It'll probably bore them. A little fake blood, however, goes a long way. Use mirrors and dried ice (fog!!!) to confuse people who know the layout of your house well. This will keep them guessing.
3. Play those spooky sounds
Remember when we came up with those scary noises to freak out your friends? It's time to put them to work. It'll give a really eerie feel to the place.
4. Keep it cool
Raise the A/C or put some fans on. It'll make the place chilly and terrifying.
 5. Play the part
Gore is gross. Surprise is scary. Enlist friends and family to play dead… until you come closer. Believe you me, nothing is scarier than seeing what you thought was a dummy come alive.
And there you have it! A terrifying haunted house is just waiting to be made.
Let us know in the comments any other suggestions you have for making your home super spooky!