Blog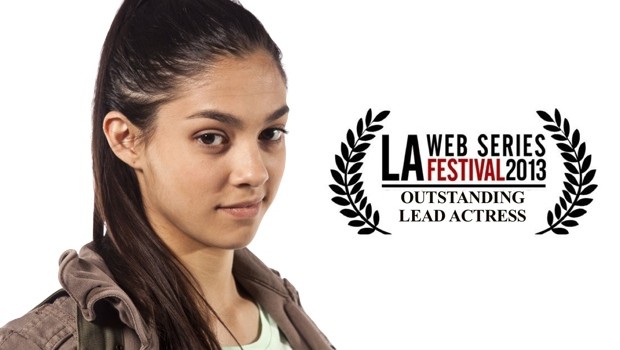 Published on April 2nd, 2013 | by Jill
0
Ruby Rocks the LAWebFest… Again!
Acting, Directing and Cinematography Awards from the LAWebFest plus some Grand Jury action!!
The LAWebFest announced their award winners at a gala ceremony in Los Angeles on Sunday March 31, 2013 and once again, they showed how much they love Ruby!  In 2011, they honoured us with eight (count 'em, 8!) awards.  This year, we won a more modest four… but that was offset by the announcement that Ruby Skye P.I. was an official selection for the LAWebFest-Marseilles WebFest Grand Jury Prize!  Hoo baby, we're going to France!
And now back to the awards…
Outstanding Lead Actress in an Interactive Narrative Drama went to none other than the beautiful, talented and very deserving Madison Cheeatow, the star of Ruby Skye P.I.  This is Madison's second acting award from the LAWebFest.
Outstanding Guest Actor went to the brilliant and incredibly funny Geri Hall for her portrayal of Gifted Sarah.
Outstanding Cinematography award went to Alex Dacev, our man behind the camera.  For The Haunted Library, Alex was shooting on the Epic Red.  And Alex won the same award for his work on The Spam Scam when he was using his Canon 5D.  Awesome work, Alex.
And for the tall guy swinging coffee all through long nights on set, the LAWebFest honoured Kelly Harms with an Outstanding Director nom.  It's Kelly's second win at the LAWebFest and third best director award for his work on Ruby Skye P.I.  He's just that good.  🙂
In 2011, we won Outstanding awards in the following categories:
Outstanding Interactive Comedy (Steven Golick, Karen Walton, Kerry Young, Jill Golick)
Actress (Madison Cheeatow as Ruby)
Supporting Actress (Nawa Nicole Simon as Miss Springer)
Director (Kelly Harms)
Writers (Julie Strassman-Cohn and Jill Golick)
Editor (several including Mike Reisacher)
Cinematography (Alex Dacev)
Score (Studio Cat)
We are really looking forward to attending the Marseilles WebFest this October.