Be A P.I.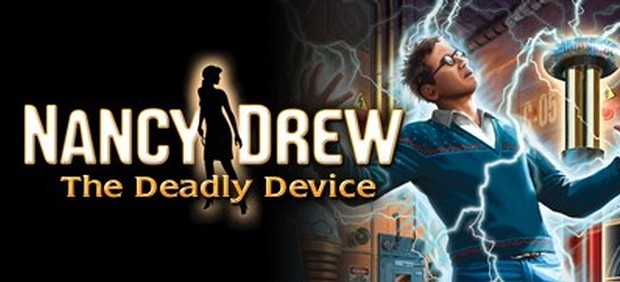 Published on August 21st, 2014 | by Julie
0
Nancy Drew: The Deadly Device Game Review
Ever checked out one of Nancy Drew's games? Well here's our Nancy Drew: The Deadly Device Game Review to get you familiar with this fantastic series!
In Nancy Drew: The Deadly Device by Her Interactive, Nancy investigates the death of a scientist. Did someone so smart and experienced truly electrocute himself by accident? Was there anyone who would benefit from his death? Nancy goes undercover to find out.
The lab that Nancy explores is very spooky. It contains tons of creepy shadows and light – and tons of tricky puzzles. These are fun, challenging, and satisfying to solve. As you explore the lab, every locked door you go through provides a new moment of suspense. Will you get caught? What new danger is lurking there?
And the suspects? They're even odder than the lab. Grilling the people in the lab is one of the most fun aspects of the game. Their personalities range from the slightly goofy to the extremely weird. Figuring out the difference between who is lying and who is just being strange is Nancy's toughest challenge!
If you've never played a Nancy Drew game before, this is a great introduction to the series.
Why You'll Love It:
This is one of the most suspenseful games in the series – and the most fun!
More games by Her Interactive