Because I Am A Girl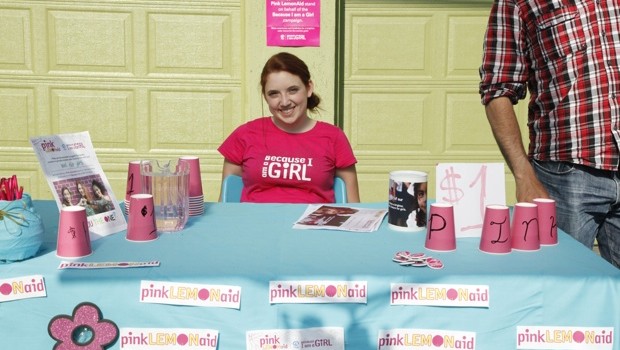 Published on November 6th, 2012 | by Cindy
0
Ways to Help Because I Am A Girl
There are lots of ways you can help Because I Am A Girl.
One great way to help is by raising money for the initiative.  Because I Am A Girl has lots of ideas to help with your fund raising campaign.
But asking people for money can be hard. Even if it is for a good cause like "Because I Am A Girl", it can still feel weird, and a lot of people don't even carry cash anymore!
The good news is that Because I Am A Girl needs more than just money. They need help  educating the public, organizing events and showing other people how they can help. After all, changing the world is about a lot more than just raising money.
Here are a few tips on how you to help Because I Am A Girl:
School is a great place to spread awareness. You can always use assignments, like public speaking, to talk about girls in the developing world. Start clubs, put up posters or even write about it in your school newspaper. Also, ask your teachers what they think and see if they want to pitch in.
Educating yourself is very important. If you know more, you can teach others more.  There's lots more information here and on the Because I Am A Girl website.
Social media is pretty helpful. Tweet about Because I Am A Girl, like us on Facebook or even use Tumblr to talk about Because I Am A Girl's work. It would also be really cool if you blogged about any of your Because I Am A Girl projects. For example, if you are planning a fundraiser, blog about it! You'd be surprised at who wants to read your blog and how many people will want to help!
Go pink: Wear a

Because I Am A Girl shirt

, write in your

BIAAG notebook

and wear

the bracelets

. This won't be hard, pink is a really awesome colour.
Have an ethical birthday: Ask everyone to donate to Because I Am A Girl instead of giving you presents.
Make a donation to Hailey's Because I Am A Girl plan to change the world.