Lemonade Recipes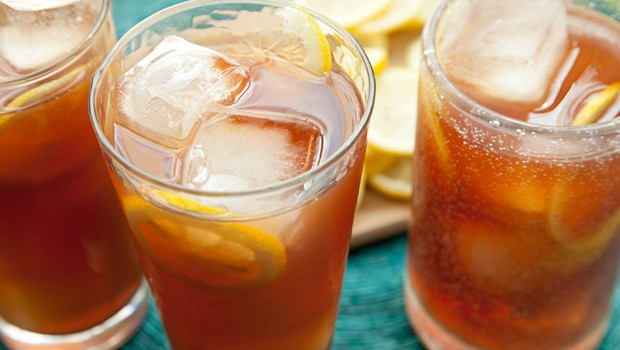 Published on November 8th, 2012 | by Dorice
0
Black Tea Lemonade
Black tea lemonade or an Arnold Palmer is pretty easy, all your doing is making tea and lemonade and combining the two.
Ingredients
Tea
4 large black tea bags (or 6ish regular sized tea bags)
6 cups of water
Lemonade
1 cup sugar
1 cup water (for the simple syrup)
1 cup lemon juice (from 4-6 lemons)
Directions
Bring 6 cups of water to boil, remove from heat, add tea bags and allow to steep for 10 minutes.
While the tea steeps, make your simple syrup: heat the water and sugar in a small saucepan until the sugar is completely dissolved. Meanwhile, juice your lemons.
Combine the lemon juice, simple syrup, and steeped tea in a pitcher. Stir! Refrigerate for about an hour.
If it's too strong for you, just add some cold water. Serve over ice.
Recipe courtesy of Honey & Jam