Lemonade Recipes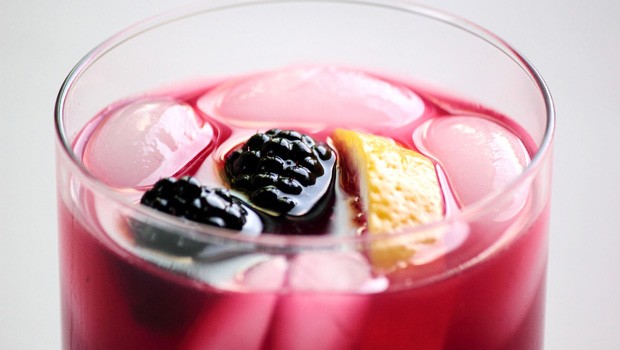 Published on February 21st, 2013 | by Dorice
0
Blackberry Lemonade
This blackberry lemonade is sweet the second it hits your tongue, but tart the moment you swallow. Both the lemon and blackberries work together to create this balanced drink where both flavors shine equally. The lemonade is as refreshing as its color is bold.
Ingredients
6 cups water, divided
1 cup sugar
4 lemons
2 cups (1 pint) fresh blackberries
Directions
In a large saucepan, bring 2 cups of water to a boil with the sugar. Once completely dissolved, remove from heat and allow to cool.
Juice the lemons; this will yield about 1 cup of freshly squeezed juice. In a blender, combine lemon juice and blackberries and blend until pureed. Strain mixture and discard seeds.
In a pitcher, stir together sugar water, blackberry puree, and add 4 additional cups water. Refrigerate until cool or add ice cubes to individual glasses to drink sooner. Serve with a wedge of lemon.
Recipe courtesy of Pastry Affair