Lemonade Recipes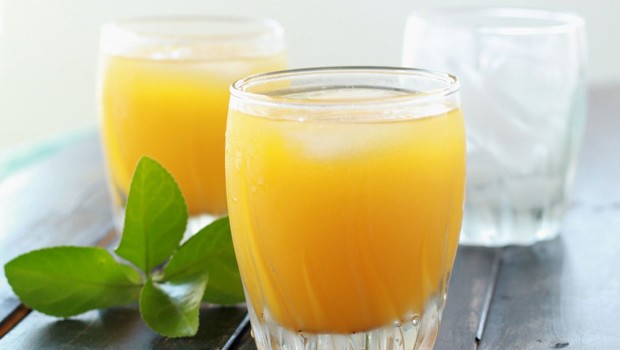 Published on February 28th, 2013 | by Dorice
0
Mango Lemonade
Mango adds an exotic flavor and brings in that tropical feel to any drink. This mango lemonade recipe is a cool, fruity alternative to the traditional lemonade or mango drink.
Ingredients
1 cup thick mango pulp (store bought or from fresh mangoes)
½ cup sugar (reduce if the mango pulp is sweet)
2 cups cold water
Juice of 2 lemons
Directions
Heat a small pan and boil a cup of water. Add the sugar and stir until it dissolves. Keep aside and bring it to room temperature.
In a big container stir the sugar water, mango pulp and juice of lemons. Add cold water as required.
Serve cold by topping with ice. Don't let it sit for long else the juice gets diluted because of the ice.
*You can mix up Mango juice + readymade lemonade if you are pressed for time.
Recipe courtesy of RedChillies