Lemonade Recipes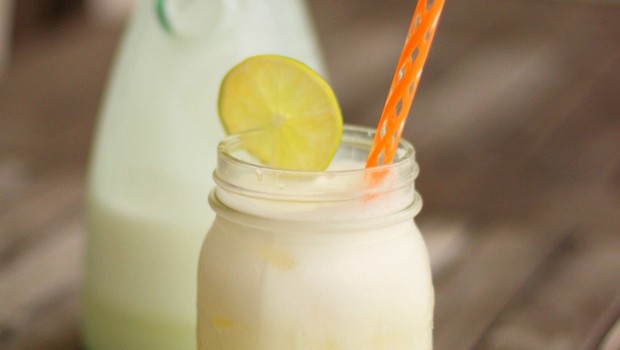 Published on February 14th, 2013 | by Dorice
0
Brazilian Lemonade
It may be called lemonade but there are actually no lemons in this Brazilian lemonade.
Ingredients
2 limes
1/2 cup sugar
3 tablespoons sweetened condensed milk
3 cups water
ice
Directions
Be sure to buy limes that are very ripe and have thin skins. Limes with thick skins will make the drink very bitter. Wash limes thoroughly. Cut off the ends and slice into eight wedges. Place limes in a blender with the sugar, sweetened condensed milk, water, and ice. I used a couple of glasses full of ice.
Blend in an electric blender, pulsing several times. Strain through a fine mesh strainer to remove rinds. Serve over ice.
Recipe courtesy of Half Baked