Lemonade Recipes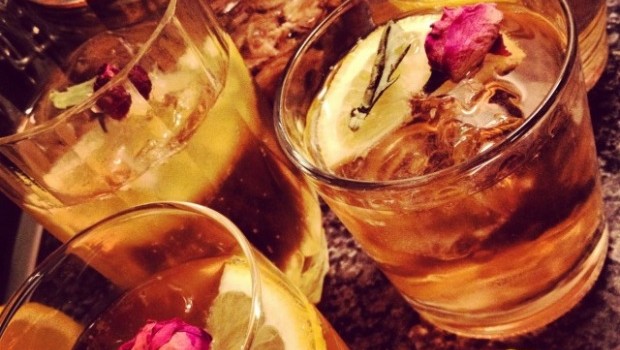 Published on January 31st, 2013 | by Dorice
0
Rose Lemonade
Delicious, refreshing, and different. This rose lemonade is a great change from the standard lemonade.
Ingredients
5 1/3 cups water
1 cup granulated sugar
1 1/3 cups fresh lemon juice (about 6 to 7 lemons)
2 1/2-3 1/2 teaspoons rose water (use the lesser amount for a more subtle flavor)
Directions
Combine water and sugar in a saucepan and heat over medium-low heat, stirring just until the sugar has dissolved. Remove from heat and let cool. Add to pitcher and stir in lemon juice. Add rose water to taste. Chill well before serving.
Recipe courtesy of Food.com