Lemonade Recipes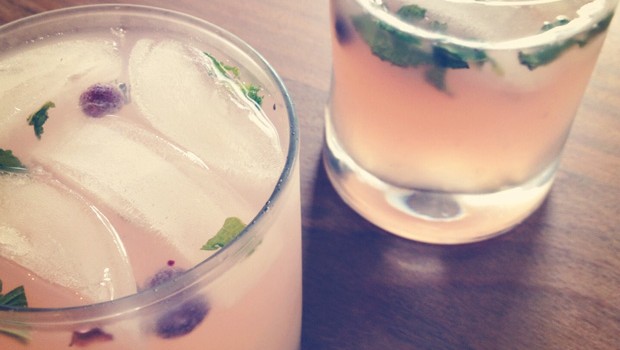 Published on December 27th, 2012 | by Dorice
0
Blueberry Mint Lemonade
Whip up this easy blueberry mint lemonade recipe in the morning and it will be perfect with lunch!
Ingredients
1 cup of freshly squeezed lemon juice
3/4 cup superfine sugar
4 cups water
1 cup fresh blueberries, stems removed
1/3 cup fresh mint
Directions
Juice lemons into a large pitcher; add sugar and water, then stir to combine and dissolve. Add blueberries and mint, then serve.
The longer you let this lemonade stand, the more the flavours will mix and mingle.
Recipe courtesy of A Crimson Kiss