Lemonade Recipes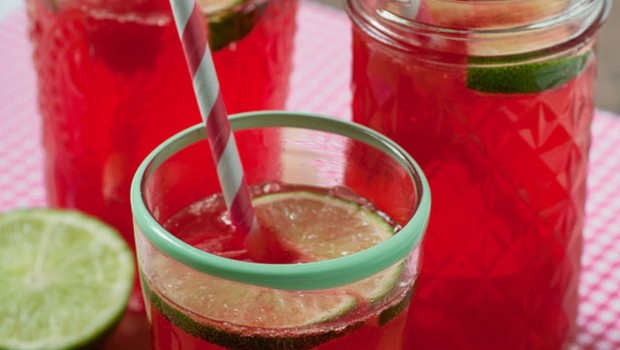 Published on January 17th, 2013 | by Dorice
0
Cherry Limeade
Mix it up and try this refreshing cherry limeade perfect any time!
Ingredients
3/4 cup lime juice
1 cup sugar
2 liters lime carbonated water, chilled
1/2 cup maraschino cherry juice
8 maraschino cherries with stems
8 lime slices
Directions
In a large bowl, combine lime juice and sugar. Cover and refrigerate. Just before serving, stir carbonated water into lime juice mixture.
For each serving, place 1 tablespoon cherry juice in a glass. Add crushed ice and about 1 cup of lime juice mixture. Garnish with a maraschino cherry and a lime slice.
Recipe courtesy of Taste of Home