Lemonade Recipes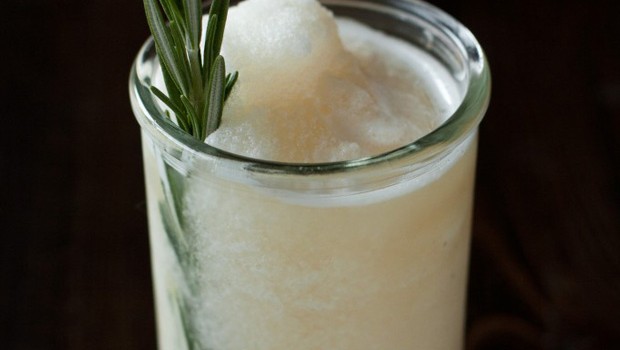 Published on December 6th, 2012 | by Dorice
0
Frozen Rosemary Lemonade
Ingredients
2 cups water
2 cups sugar *
1 lemon, thinly sliced
2 cups fresh squeezed lemon juice, strained
Directions
Bring water and sugar to a boil in a medium saucepan over medium high heat, stirring to dissolve the sugar. Cover and boil for 3 minutes. Remove from heat, add the sliced lemon and rosemary. Cover and let stand for about 8 minutes. Remove the rosemary, cover again, and let stand for 5 more minutes. Strain the mixture, removing the lemon slices and any other solids, and stir in the lemon juice. Let the syrup cool to room temperature.
At this point you can transfer the syrup to a separate bottle, and store in the refrigerator for a couple hours (until cold) or up to a few days.
To make the frozen lemonade, fill a blender 3/4 with ice. Add lemonade syrup to a little below ice level. Blend until smooth, pour into individual glasses, garnish with a twig of rosemary, enjoy!
*You can use a little less sugar, and it will still make a lovely lemonade.
Recipe courtesy of Cafe Zupas