Lemonade Recipes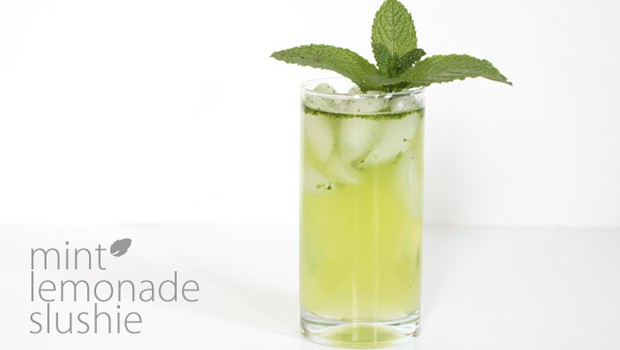 Published on January 3rd, 2013 | by Dorice
0
Mint Lemonade Slushie
Try this refreshing mint lemonade slushie!
Ingredients
juice of one lemon
simple syrup:
¼ cup of sugar and ¼ cup of water
1 bunch of mint
1 cup of ice cubes
1 cup of water
Directions
First make simple syrup which is 1 part sugar and 1 part water. To make simple syrup, combine sugar and water in a medium saucepan. Bring to a boil, stirring, until sugar has dissolved. Let cool.
Squeeze lemon juice out of lemon.
Wash mint and tear off leaves.
Combine syrup, lemon juice, ice cubes and mint in a blender.
Blend ingredients together until slushy. You can add more ice if needed.
If it's not sweet enough for your taste, add a few teaspoons of confectioner's sugar to sweeten. You can scoop out some of the mint leaves if you don't want mint bits floating in there, most should float to the top. Serve immediately chilled!
Recipe courtesy of come on, ilene!