Lemonade Recipes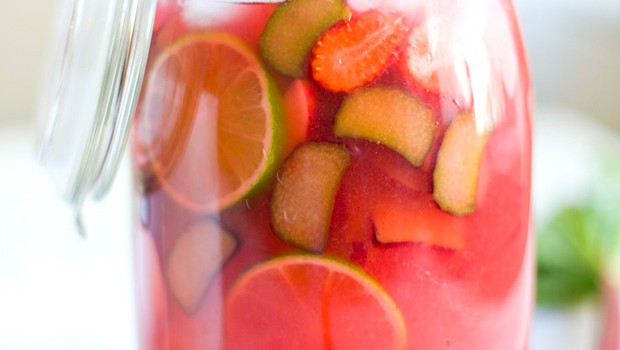 Published on November 29th, 2012 | by Dorice
0
Strawberry Rhubarb Lemonade
The sweetness of the strawberries is cut by the tartness of the rhubarb, creating this wonderful blend of flavours. This strawberry rhubarb lemonade is so light, intense, and unbelievably fruity.
Ingredients
4 cups (1 lb) rhubarb, chopped into 3/4 inch pieces
2 cups (16 oz) strawberries, quartered
3/4 cup granulated sugar
6 cups water
1/3 cup (2 lemons) fresh lemon juice
Directions
In a large saucepan over medium-high heat, boil rhubarb, strawberries, sugar, and water. Once boiling, reduce to a simmer and cook for 20 minutes. Strain the mixture through a fine-mesh sieve and cool in the refrigerator.
Once cool, add the lemon juice. Garnish with lemon slices, rhubarb, and sliced strawberries. Enjoy!
Recipe courtesy of Pastry Affair