Lemonade Recipes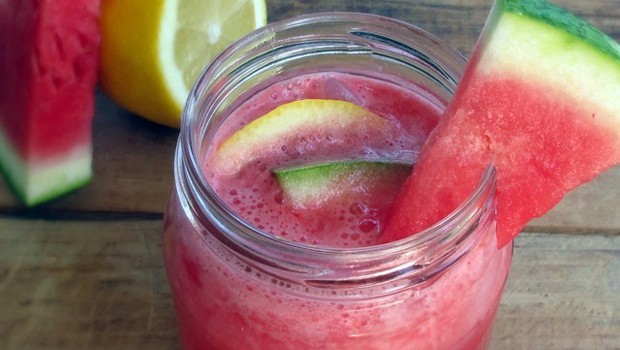 Published on October 4th, 2012 | by Dorice
0
Watermelonade
Watermelon meets lemonade in this refreshing concoction of fresh watermelon, lemon, sugar and water known as "watermelonade."
Ingredients
½ cup sugar
4 cups cubed watermelon
3½ cups water
½ cup freshly squeezed lemon juice
Directions
1. Bring sugar and 1/2 cup water to a boil in a small saucepan, stirring sugar to dissolve. Set aside.
2. Put the cubed watermelon in a blender and puree until smooth, about 20 seconds. Strain through a fine mesh sieve. You should have about 2 cups of strained watermelon juice.
3. Mix the sugar syrup with 3 cups cold water and the lemon juice. Stir well.
4. Fill glasses with ice, add about 3 tablespoons of watermelon juice and then top off with lemonade. Stir gently before serving.
Recipe courtesy of Food 52