Ban The Bottle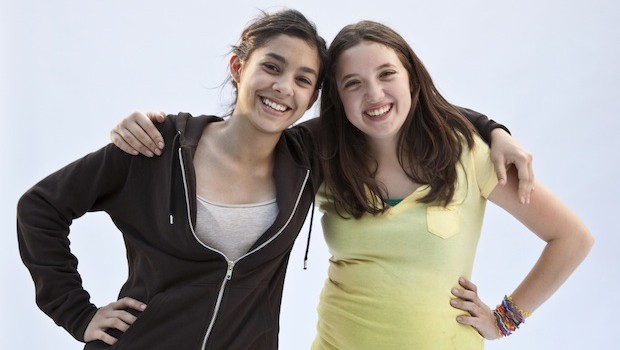 Published on July 16th, 2012 | by JulieG
0
Join the Skye Sisters Campaign, Take The Pledge Against Plastic Water Bottles!
Ruby and Hailey are teaming up to fight disposable plastic water bottle pollution! You can join their campaign by taking The Pledge to stop drinking from and buying  disposable, one-use plastic water bottles:
The Pledge
To whom it MUST concern:
We are extremely concerned about everybody out there buying water in plastic bottles. The process of making and shipping all those plastic water bottles is terrible for the planet, and often totally unnecessary:
Manufacturing just one litre of plastic-bottled water uses three to five litres of water; did you know public water shortages have been reported around the Great Lakes region – where plastic water bottles are produced?
Shipping all those plastic water bottles eats up a lot of non-renewable energy, like fossil fuels.
Some people think drinking bottled water is safer than drinking water from the tap; but in most places – most of the time –

that's just not true

.
We care too much about our planet to do something that is hurting it, instead of helping it – especially when there is a much more environmentally sustainable alternative to plastic-bottled water for so many of us.
We believe that:
Clean water is a basic human right & a healthy choice for us all;
Where clean tap water is safe and available, we should drink tap water!
Bottled water is great in a no-clean-water emergency BUT;
Generally, where tap water is safe, drinking plastic-bottled water is not a responsible nor environmentally-friendly choice.
So, we pledge to STOP consuming plastic-bottled water. Unless it is an emergency in which no clean tap water is available to us, we're going to use environmentally-friendly re-useable containers to take fresh, clean, safe tap water with us, wherever we go!