Be A P.I.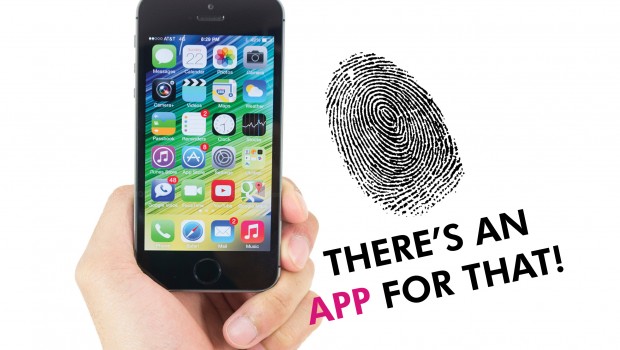 Published on September 4th, 2014 | by Natasha
0
10 Apps Every P.I. Needs
Smartphones and tablets may mean that most of the world can literally be at your fingertips. Hold back on the evil laugh for now and remember as a P.I.-in-training, you need to use this to your advantage. Here are 15 apps to make a P.I.'s life just a little easier:
1. Evernote—Every good P.I. needs pen and paper for note taking, and scribbling down clues, but Evernote makes that just a touch easier with the tap of your finger. This app is a little bit more than a simple notepad though. It logs your notes, photos, lists and reminders into your divided notebooks by subject (or suspect). It even syncs across all your devices and is connected to your email address, so even if a suspect does get their thieving hands on your phone or tablet, they can't get rid of the evidence completely.
2. HeyTell—it's a great walkie-talkie app. You can talk between Androids, Apple devices and even Windows smartphones, which means it is available to most of your allies. Unlike real walkie-talkies, this app is always a secure line and saves any voice messages you have sent. That way, if your allies miss something important, they can always come back to it later. If you're concerned about distance just know I once sent a voice message from an archaeological dig site across the Atlantic Ocean and received a reply about fifteen minutes later.
3. Voice Recorder—Along the same lines as Evernote and HeyTell,  you can use this app to record a suspect's admission of guilt. Voice Recorder could be the reason you crack a case wide open.
4. Police Scanner & Radio and Scanner911—Sometimes for accuracy, the best policy is to keep your options open. That's why I have listed two free police scanner apps, both of which can be tuned in to your city, but not always with the clearest radio waves. When trouble is afoot, make sure the situation is safe before investigating, and always keep your nose clean, especially around a police investigation. Police are your greatest ally when you've solved a crime.
5. TinyScan or Scanbot—Quick! You've found a paper clue and you need a copy of it fast. TinyScan is best for written clues. It scans photos, receipts, and other paper documents right onto your smartphone or tablet. You can save the clue you've scanned onto your phone or straight into your Evernote notebook.
6. Flashlight—This is either built into your smartphone or is a really easy app to find. For P.I.s that are also night owls, a little bit of light goes a long way. After all, an investigation has no curfew, but the investigator probably does.
7. Google Maps—A lost P.I. is a clueless P.I. Use the most trusted GPS app for smartphones, especially if investigating on foot!
8. Hushed—If you don't have the time to buy a disposable cell phone, don't fret. Hushed is an app that lets you generate a random anonymous number. Keep your personal number private when in the business of crime investigation.
9. Dropbox—Drop your files, photos, voice recordings and share them with whomever you like. This app is also great if you do not have enough room on your smartphone or tablet to save your new investigation details.
10. Random Name (The Novel Factory)—If you need an fake name in a pinch, this is the app for you. Just make sure to have a good back story and easy disguise props if needed.
What other apps would you add to your P.I. toolbelt? Sound off in the comments.