Be A P.I.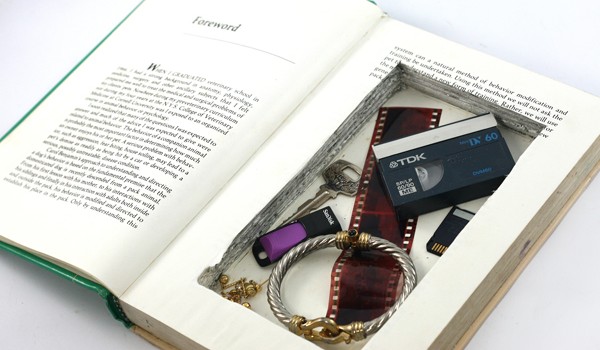 Published on October 19th, 2013 | by Chloe
0
How To Craft A Secret Book Box
Every good detective needs a hiding place to keep their top-secret files. Why not make it a Book Box that can be hidden anywhere. Even in a haunted library.
What do you need to make your own book box?
A big book
Glue that dries clear
An Exacto knife
A paintbrush
Binder clips
Now that you've got your supplies, start by opening the book to page 20. Now, use the binder clips to attach the first 19 pages to the front cover of the book. 

Next, put a smaller book on top of page 20 and trace it's shape onto the page. Then, doing about 5 pages at a time, cut that shape out until the space is as deep as you need to hide all your secrets.
 Then, using the paint brush, apply glue to the outer edges of the book. Only glue the cut pages, not the 19 attached to the front cover. Next, brush the glue onto the four walls of the hole inside your box.
 Let the glue dry and then presto! You've got yourself a secret box that looks just like a book!
 Many thanks to the Brixton Brothers for their super easy to follow craft instructions.