Because I Am A Girl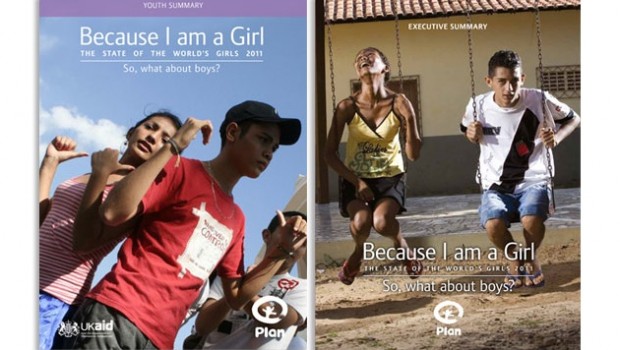 Published on November 27th, 2012 | by Cindy
0
Because I Am A Girl is for Boys too!
Not just for girls! Because I Am Girl is for boys… and even men!
It's called Because I Am A Girl, so you can be forgiven if you think it's an initiative just for girls.  But it's not!  Because I Am A Girl helps — and needs help from —  boys and even men.
Helping girls in poverty helps their whole communities — including boys and men.   A girl who can read, for example, can do so much more for her community than if she was illiterate. She can help people with run their businesses or even teach. Also, if a girl is healthy, she will require less medical care, giving doctors for time to treat people of both genders.  Those are some of the ways the work of Because I Am A Girl helps both males and females.
Because I Am A Girl is also working hard to have kids — both boys and girls — treated fairly by the law around the world.
Because I Am A Girl needs help from both males and females to help girls.
Last year, Because I Am A Girl released a report on the role males play in making life better for girls.  It's pretty long, but it can be summed up pretty easily. First, it is important for boys to learn from a young age that girls have the same rights as them, and have the same abilities.
A lot of males in poor countries still think that women aren't as important to a community as men. But teaching boys that this isn't true can change the way girls and women are treated by men.
The report finds that there are lots of problems around the world caused by the differences in the ways boys and girls are treated.  both boys and girls living in the places where girls are treated as equals wish there was more equality.  Even though they may live with stereotyping, they can see a different way of life that would be better for them — one in which all people are equal.
Whether you're male or female, you can help them get there by supporting the work of Because I Am A Girl.  There are lots of ideas here and here.  And you can also make a donation to Hailey Skye's Because I Am A Girl Campaign to Change the World.