Rock Paper Scissors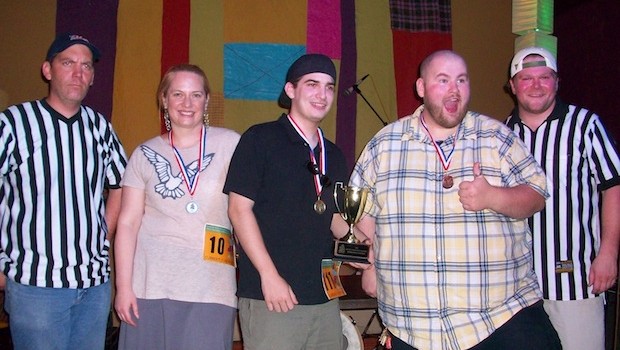 Published on November 23rd, 2010 | by Vinnie
0
The World Rock Paper Scissors Championship
The World Rock Paper Scissors Championship is an annual competition run by the World RPS Society.
At the 2009 Worlds, there were 512 competitors.  According the World RPS Society blog, American Tim Conrad won the competition and $7,000.
What was his strategy?  He dealt his competitor "a lethal Avalanche /Bureaucrat combination".
Avalanche and Bureaucrat are RPS gambits — sequences of three throws in a row.
Scissor sandwich in another gambit and Episode 8: Scissor Sandwich is named after it.  A Scissor Sandwich is paper scissors paper.
An Avalanche is three rocks in a row and the Bureaucrat is three papers in a row.
The RPS World Championships were cancelled in 2010, but let's hope that they are held again in 2011.