Cast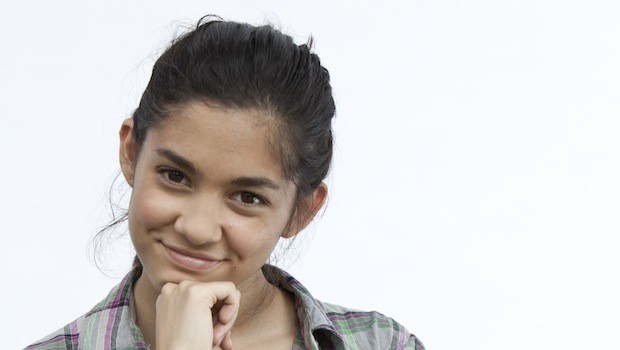 Published on November 5th, 2010 | by rubyskyepi
0
Madison Cheeatow: Becoming Ruby
How did Madison Cheeatow get the part as Ruby Skye?
She auditioned for the part along with about 25 other girls.
Far more 14 to 20 year old girls sent in resumes and in head shots when they heard we were casting.
Some – including Madison and Elena Gorgevska who plays Diana –  were submitted by their agents.
Others saw our casting call at their local drama club, on Craig's List or one of the casting sites like Mandy or Casting Workbook.
There were a lot of emails and lots of photos to look at and resumes to read.
When we were picking who to audition, we chose girls with some experience.
It didn't have to be professional.  Training is good too – kids who'd taking acting classes or improv or who had been in school plays.
Madison had been in plays at school and at a community theatre.  She's also done some modeling.
Her audition was terrific.
We could tell that she really understood Ruby.  She seemed very natural.
We watched the audition videos over a few times and knew she was Ruby Skye.  We called her agent and offered Madison the part.
Every day when we look at her performance as we edit the chapters of  The Spam Scam we know we made the right choice.
You're going to like her too when you see her in Chapter 1: Animal Farm on Monday October 25.