Characters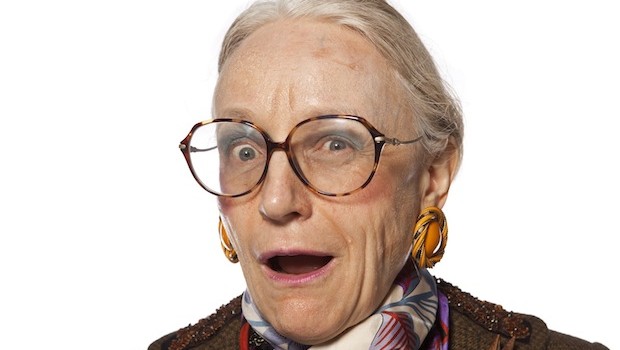 Published on September 13th, 2012 | by Jill
0
Meet Ava O'Deary
Ava O'Deary is a master of alliteration.
Meet Ava O'Deary, the eccentric and wealthy owner of the O'Deary Library.
Ruby has known Ms. O'Deary since she first started coming to O'Deary Library when she was just a kid.  In fact, Ava is partly responsible for Ruby being a detective.
When Ruby was just a wildly curious three year old, Ava introduced her to [amazon_link id="0385730179″ target="_blank" ]Nate the Great[/amazon_link], books about a boy detective.  Young Ruby had never even heard of detectives before.  Now she discovered that needing to know the answers to everything wasn't just a way to annoy adults.  It was a career path and a way to help people.
Ava has been recommending mystery readings to Ruby ever since.  And they have spent many an afternoon together talking about their favourite detectives and cases.
Ava is an avid puzzle maker and she's been handing out puzzles to the kids at her library for years.  A few months ago, Hailey built a web site for Ava so she could share her puzzles with everyone.  Go sample a few yourself on the O'Deary Puzzle site.  The puzzles tell you a lot about Ava and her affection for words and story.
Ruby loves Ava's puzzles because they help her keep her mind sharp for detecting.  In fact Ruby's such a fan of the puzzle site that she got Hailey to set up an RSS feed, so that every time Ava posts a new puzzle, it gets pushed to Ruby's phone.
The O'Deary Library is Toronto's oldest privately-owned library. It was founded in 1851 by Devin and Mary O'Deary, who believed that story has the power to make the world a better place.
Now, you may be asking, how did one woman come to own a big library like O'Deary?  The library was built by the O'Deary family in the 1800s to share their large collection of books with the community.  The library has been in the family ever since, handed down from generation to generation.  There are lots of wonderful stories about the old library and the O'Deary family, including a tale about a librarian-hating ghost that has haunted the library for many years.
There's lots more to read about Ava and the history of the library on the O'Deary Library website.