Season 2 Clues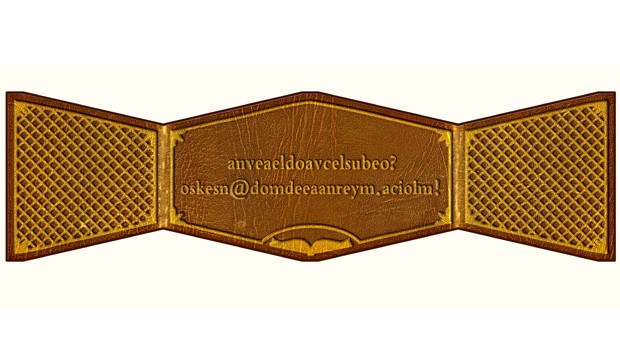 Published on October 24th, 2012 | by Jill
3
The Haunted Library – Episode 3 – Clue 1
Ruby finds Clue 1 in Alice in Wonderland.
In The Haunted Library: Episode 3,  Ruby discovers that Ava O'Deary has left a trail of clues that leads to her will.
In the video that Ava left behind, Ava is wearing rabbit ears and holding a copy of Alice in Wonderland.  She also quotes the White Rabbit.  Is it any wonder that Ruby looks in Alice in Wonderland?  And that's where she finds Clue 1.
Try to solve the clue before you watch Episode 4: #Creepy.
What's next?
Ava said that there are 10 clues, so Ruby has quite a few left to find.  Got any guesses where she'll find them?