Season 2 Clues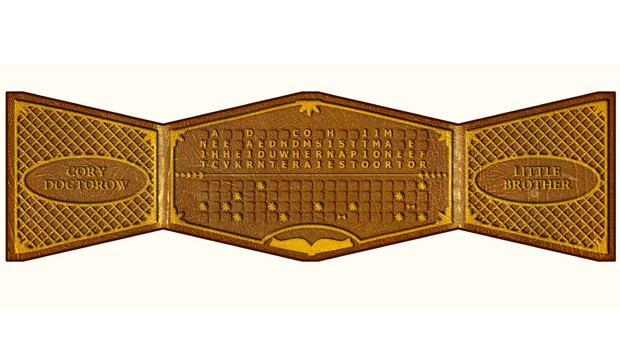 Published on October 31st, 2012 | by Jill
0
The Haunted Library – Episode 4 Clues
Take a closer look at the Episode 4 Clues!
In Episode 4: #Creepy, Ruby gets herself and sister, Hailey, locked in the O'Deary Library after closing time.  In the spooky darkness of the library, Ruby finds three clues to add to Clue #1 which she found in Episode 3.
Can you solve the clues?  
Clue #2: Ava's Mug
Clue #2 is Ava's special mug.  You'll recall that we saw Ophelia give Ava tea in this mug in Episode 1.  Then in Episode 2, at midnight, Gifted Sarah was under the table holding on to the mug.  Now, Ruby finds the mug and takes this picture of it: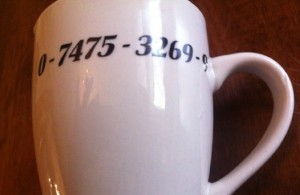 Hmm, 0-7475-3269-9.  Do you think the numbers mean something?
Clue #3: Ava's Pinterest Board
With Hailey's help, Ruby discovers that Ava has a Pinterest account with one board.  Hailey emails Ruby the URL and a screen cap.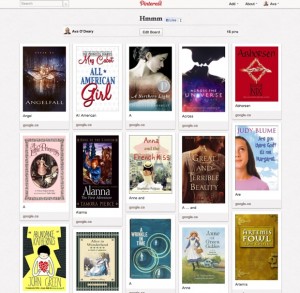 They seem to be books… but why these books?  Do they have something in common?
Clue #4: The Cucumber Puzzle
What was inside that cucumber?  Another puzzle and it seems to have something to do with Cory Doctorow's [amazon_link id="0765323117″ target="_blank" ]Little Brother[/amazon_link].
It's definitely a puzzle of some kind.  Can you figure out how to solve it?  I think I saw a similar puzzle once on O'Deary Puzzles…