Blog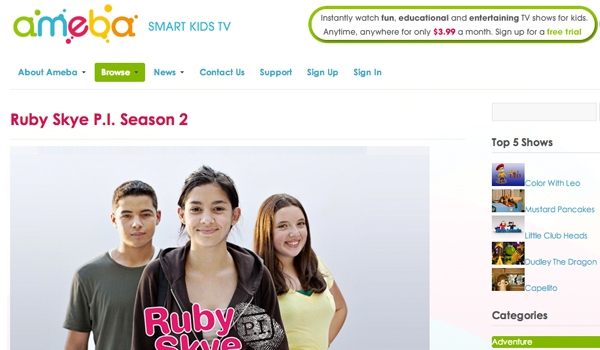 Published on September 5th, 2013 | by Chloe
0
Ameba TV gets haunted with season two of Ruby Skye P.I.
The Haunted Library comes to Ameba TV (and their new XBox app)
Ruby Skye P.I. season two, The Haunted Library can now be seen over at Ameba TV, which also just launched their very own XBox viewing app. We're excited, they're excited, everyone's excited because now you can watch Ruby Skye P.I. on practically any device you want!
So if you've been dying to re-watch the series on your TVs, now's your chance. Check out more on our Ameba TV page and learn how to download the XBox app here!