Blog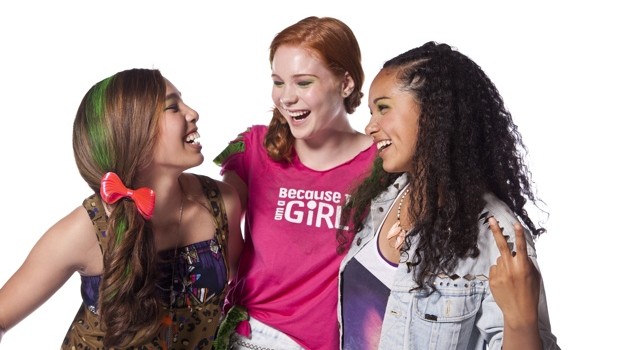 Published on May 22nd, 2013 | by Devin
0
The Mint Chip Girls' Debut Single Drops Today!
The day all of you Mint Chippers out there have waited for has finally arrived.
The debut single from the Canadian-pop sensation The Mint Chip Girls is here!
At long last! After years of working hard, touring the country and making a few guest appearances alongside Ruby Skye and her friends, The Mint Chip Girls are finally ready to take their place in the spotlight!
If you've been following The Month of Mint Chip (and, if you're here, I'm sure you have!) then you know that there's been a very mysterious bunch of links appearing in the weekly Ruby Skye P.I. Extras. Small clips of music, strange dates and weird links have all counted down to this one moment: the release of "This is My Story", the very first publicly available track from The Mint Chips!
Like we just mentioned, the song is called "This is My Story", and you can listen to it in the player above. If you want, you can head on over to SoundCloud, too. There, you'll be able to see The Mint Chips' profile with the song, and even leave your own comments.
Make sure you head over to The Mint Chip Girls' Tumblr and Facebook page for GIFs, bios and lots more cool stuff.
But wait!
If you noticed, this track is listed as the Indie Version of "This is My Story". Could that mean that there is another version out there somewhere? After all, some of the samples from previous weeks don't exactly sound like this version…
Stay tuned…